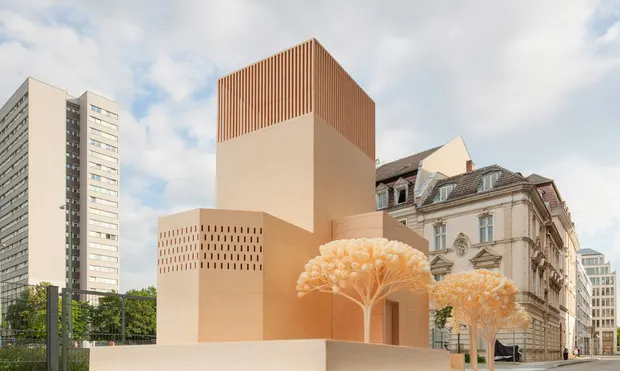 A new place of worship is set to rise in Germany that will bring Christians, Jews, and Muslims under one roof to pray.
The laying of the foundation stone of the project dubbed "House of One in Berlin" has been set on May this year. 
The €47m building, designed by Berlin architects Kuehn Malvezzi, will incorporate a church, a mosque and a synagogue linked to a central meeting space. 
"The idea is pretty simple," said Roland Stolte, a Christian theologian who helped start the project. 
"We wanted to build a house of prayer and learning, where these three religions could co-exist while each retaining their own identity," he said in a news report from The Guardian.
"There are many different ways to God, and each is a good way," said Andreas Nachama, a rabbi who is turning the vision into reality in partnership with a pastor and an imam.
He said that in the "House of One," Christians, Muslims, and Jews would worship separately, but would visit each other for religious holidays, commemorations, and celebrations.
"It is more than a symbol. It is the start of a new era where we show there is no hate between us," said Nachama.
The House of One will be built on the site of St Peter's church in Petriplatz, which was damaged during the second world war and demolished in 1964.
The federal government and the state of Berlin have between them contributed €30m to the cost of the project, with another €9m coming from donations and fundraising. - The Guardian