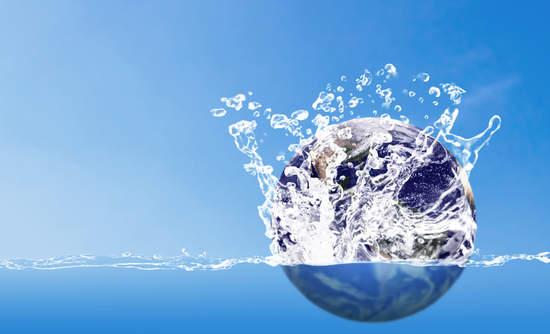 United Nations celebrates World Water Day on 22 March every year since 1993. It focuses on the importance of freshwater.
It raises awareness of the 2.2 billion people living without access to safe water. It is about taking action to tackle the global water crisis.
The idea for this international day goes back to 1992, the year in which the United Nations Conference on Environment and Development in Rio de Janeiro took place. That same year, the United Nations General Assembly adopted a resolution by which 22 March of each year was declared World Day for Water, to be observed starting in 1993.
These observances serve to reaffirm that water and sanitation measures are key to poverty reduction, economic growth, and environmental sustainability.
Water and Climate Change
Water and climate change are inextricably linked. The campaign of United Nations shows how our use of water will help reduce floods, droughts, scarcity and pollution, and will help fight climate change itself.
By adapting to the water effects of climate change, we will protect health and save lives. And, by using water more efficiently, we will reduce greenhouse gases.
The key messages of United Nations for this day are clear:
We cannot afford to wait. Climate policy makers must put water at the heart of action plans.

Water can help fight climate change. There are sustainable, affordable and scalable water and sanitation solutions.

Everyone has a role to play. In our daily lives, there are surprisingly easy steps we can all take to address climate change.
Water is essential
Access to water and sanitation is a precondition to life and a declared human right. Water is vitally important to sustainable development – from health and nutrition, to gender equity and economics.
United Nations warns that over the coming years, water-related challenges will become more urgent. The increasing demands of a growing population and rapidly developing global economy, combined with the effects of climate change, will exacerbate lack of access to water and sanitation for domestic uses. In fact, many experts argue that an unpredictable supply of water could constrain socio-economic progress in the future.
In order to accelerate efforts towards meeting water-related challenges, the United Nations General Assembly declared 2018-2028 as the International Decade for Action "Water for Sustainable Development".
Every Drop Counts
The objectives of the United Nations on the International Decade for Action focus on the sustainable development. The Decade also highlights the importance of promoting efficient water usage at all levels, taking into account the water, food, energy, environment nexus; and stresses the importance of the participation and full involvement of all relevant stakeholders, including women, children, young people, older persons, persons with disabilities, indigenous peoples and local communities.
Take action
United Nations encourages all to help inspire action to achieve the 2030 Agenda by joining thousands of other people on World Water Day (22nd March) to raise awareness of the water and sanitation crises and exert public pressure for change.
United Nations also encourages to learn about the importance of advancing sustainable development by reading the latest stories from around the world about what countries and organizations are doing to solve the global water crisis. This will help us make sense of what is happening and shape the debate.
We need to energize the implementation of existing work by sharing stories and information through our social networks. Spreading knowledge and evidence will help us and others to raise awareness of progress and to hold elected representatives to account.