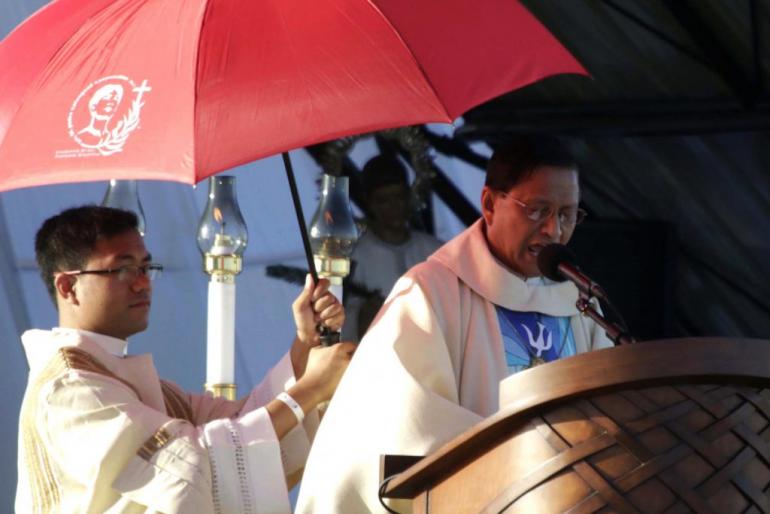 Church leaders across Asia warned against the imposition of a new national security law in Hong Kong, saying it puts at risk freedom of religion or belief.
"This legislation potentially undermines freedom of expression, freedom of assembly, media freedom and academic freedom," said the Federation of Asian Bishops Conferences (FABC).
In a statement released to media on July 2, Cardinal Charles Maung Bo of Yangon, FABC president, called on "people of all faiths" to pray for Hong Kong and for China "with great insistence."
"I am concerned that the law poses a threat to basic freedoms and human rights in Hong Kong," read Cardinal Bo's statement dated July 1.
He described the imposition of the new national security law on the city as being "done without systematic consultation with the general public."
"This law seriously diminishes Hong Kong's freedoms and destroys the city's high degree of autonomy' promised under the 'One Country, Two Systems' principle," said Cardinal Bo.
The Catholic church leader said that although a national security law is "not in itself wrong," it should be "balanced with protection of human rights, human dignity and basic freedoms."
In his statement, the prelate said that even if freedom of worship is not directly or immediately affected, the new security law … "could result, for example, in the monitoring of religious preaching, the criminalization of candlelit prayer vigils, and the harassment of places of worship that offer sanctuary or sustenance to protesters."
"Will religious leaders now be criminalized for preaching about human dignity, human rights, justice, liberty, truth? We have learned from heavy experience that that wherever freedom as a whole is undermined, freedom of religion or belief — sooner or later — is affected.
"It is my prayer that this law will not give the government license to interfere in the internal affairs of religious organizations and the services they provide to the general public," said the cardinal.
He called for a "clear assurance" that the participation of religious bodies in social affairs "should not be disturbed" as provisions in Hong Kong's Basic Law guarantee freedom of belief.
"It is imperative that the underlying causes of unrest should be attended to, and that meaningful reforms and compromises are reached," he said, but added that the new national security law "threatens to exacerbate tensions, not to provide solutions."
In an earlier statement, Cardinal Joseph Zen, bishop emeritus of Hong Kong, warned that the new law can lead to a clamp down on religious freedom.
He called out the Vatican for "remaining silent" on the situation, noting that the Holy See might still be hoping to establish diplomatic relations with China.
In a video posted on social media on June 30, the retired prelate said he had "no confidence" in religious freedom protections in the new security law. - LiCAS.news