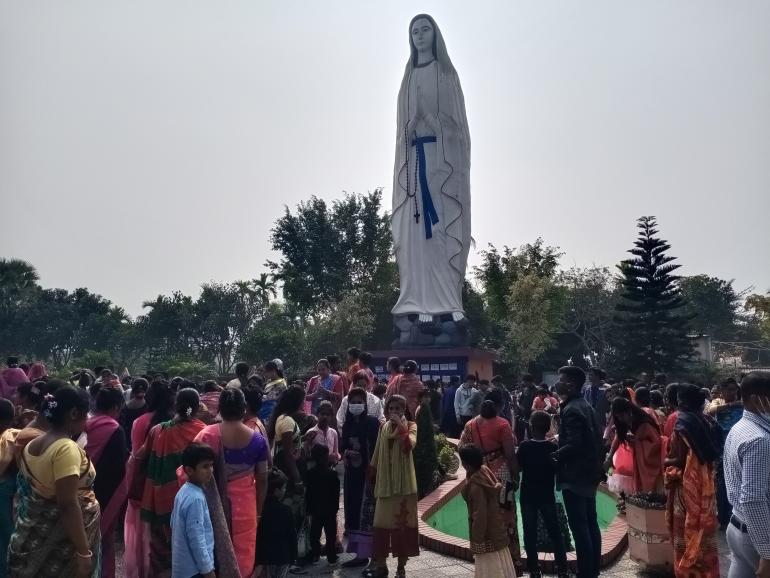 A parish in the Diocese of Rajshahi marked the feast of Our Lady of Lourdes this year with a simple celebration that included prayers, lighting of candles, and a pilgrimage to honor the Blessed Virgin Mary.
On February 12, the faithful held a "Way of the Cross" and celebrated the Holy Eucharist with Bishop Gervas Rozario of Rajshahi.
In his homily, the prelate reminded that faithful to give thanks to "our Mother Mary because last year she protected us from all kind of danger."
He also urged everyone to be like Mother Mary and be "an ideal mother," and for children to pray the Rosary always.
"In this pandemic situation, we can ask for special grace and blessings from Mother Mary," said Bishop Rozario.
After the celebration of the Mass, a water fountain near the statue of the Our Lady of Lourdes was inaugurated.
The Our Lady of Lourdes Parish church was established in the Diocese of Rajshahi in 1940. - Nikhil Gomez / RVA News