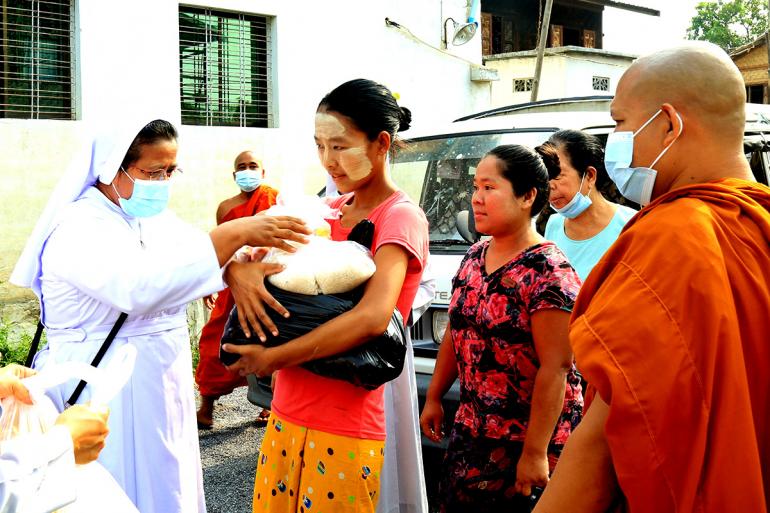 A group of Buddhist, Catholic, Hindu and Muslim religious leaders in Myanmar launched a joint effort on April 20 to help at least 300 poor families in an urban poor community in Mandalay.
The group donated rice, oil, and other basic needs for the families that were most affected by the coronavirus pandemic.
A Catholic nun said the situation of poor families in the district has been getting worse because of the political situation in the country since the February 1 military coup.
"That is why we tried to get together and made this donation for the poor regardless of religion," said the nun.
Some of the donations came from a Catholic community in Norway.
Myanmar reported 14 new COVID-19 cases on Monday, bringing the tally in the country to 142,644, according to a statement from the Ministry of Health and Sports.
No new death was reported on Monday, leaving the death toll at 3,206.
According to the ministry's figures, a total of 131,903 patients have been discharged from the hospitals and over 2.55 million samples have been tested for COVID-19 so far, including 648 samples tested on Monday.
Myanmar detected its first two positive cases of COVID-19 on March 23 last year. - Peter KyiMg / RVA News