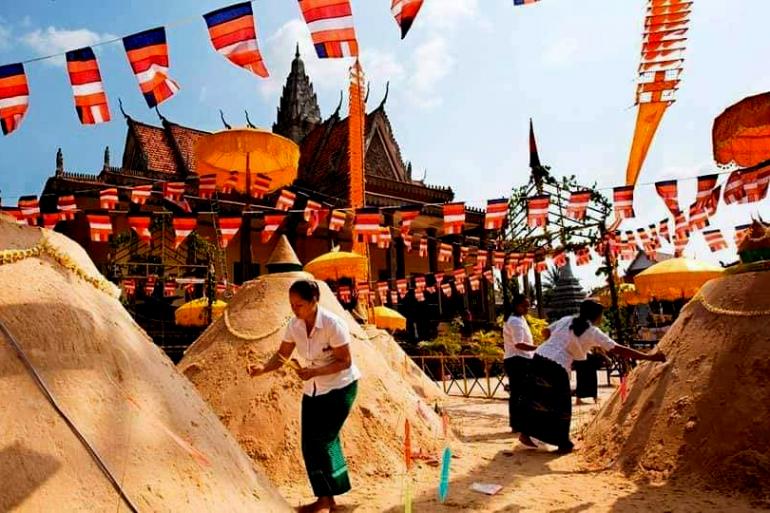 The people of Cambodia marked this year's start of traditional new year celebrations on Wednesday, April 14, by staying at home due to the prevailing coronavirus pandemic.
The celebration was supposed to be one of the biggest festivals in the country.
Bishop Olivier Schmitthaeusler, apostolic vicar of Phnom Penh, extended his blessings to the people of Cambodia and lauded their work fight the spread of the virus.
He also urged the Catholic faithful to take care of each other to win the battle against COVID-19.
Cambodia's traditional new year usually falls mid-April, the fifth month of the Cambodian lunar calendar during which peasants are relieved of their farm work after the dry-season rice harvest.
Generally, people return to the provinces, visit pagodas, and travel to tourism destinations to celebrate. 
Due to the pandemic, the government advised everyone to welcome the new year in their respective homes and avoid large gatherings. 
The Ministry of Health has announced 178 new COVID-19 positive cases on Tuesday, April 13.
Cambodia has logged a total of 4,874 COVID-19 positive cases since January last year with 35 fatalities. - Sophanith / RVA News