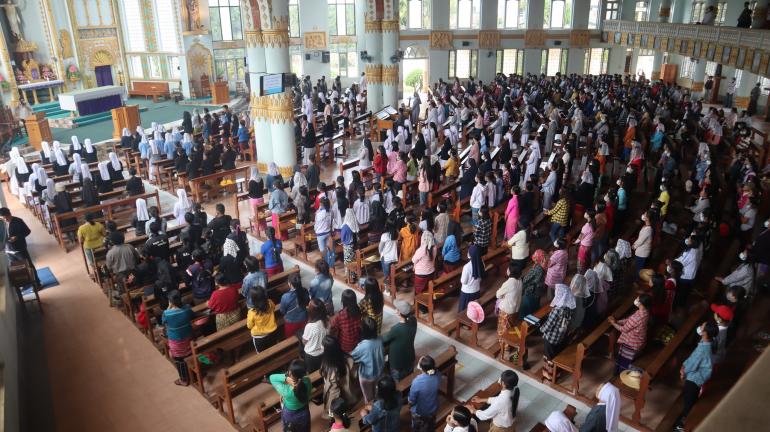 Catholic Church leaders in Myanmar called for "restrain in the streets and return to dialogue" as tension continued to rise in the country this week.
"With prayers in our hearts, we plead with all the stakeholders, return to dialogue," read a statement issued by the Catholic Bishops' Conference of Myanmar on Sunday, February 21.
"As a nation known for its pristine spiritual spring, let us invest our energy in reconciliation," it said, adding that "healing needs to start with the release of detained leaders."
The Church leaders said they made the appeal "specially to those in power ... amidst deep anguish and pain of witnessing more blood in the streets."
"The sad and shocking recent events have brought huge sorrow to our nation," added the bishops.
The statement was signed by 16 Catholic bishops led by Cardinal Charles Maung Bo of Yangon, president of the bishops' conference.
The prelates noted that the "heartrending scenes of youth dying in the streets wound the conscience of a nation."
"This nation has a reputation of being called as a golden land. Let not its sacred ground be soaked in fraternal blood," it added.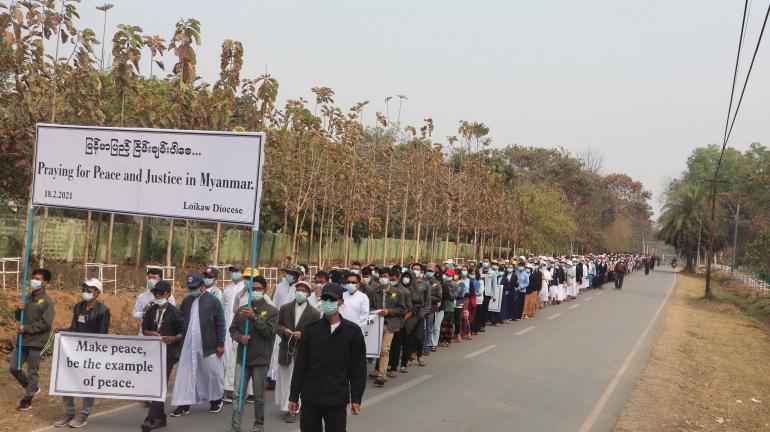 "Sadness of parents burying their children has to stop. Mothers' tears are never a blessing to any nation," said the Church leaders.
They noted that the "great promise" of "peace and robust democracy" after the national elections last November was lost. 
"Today the world weeps with us, shattered by the fragmentation of this nation once again," said the bishops. "Our youth deserve better," they added.
"Urgently, this recourse to violence has to stop," read the statement of the bishops' conference. 
"The peace dividend wilt heal this nation. Give peace e chance. Peace is possible, peace is the only way," they said.
In his homily during Mass on Sunday, Cardinal Bo called on the faithful to pray and fast for the country.
"This is a time for prayer. This is a time for fasting. This is a time for conversion for all of us in this country," he said.
"Let the dove of peace return to our nation. Let this nation rise up to be a new Myanmar of peace and prosperity to all. Let the rainbow of peace and reconciliation rise again," he said. - Peter KyiMg