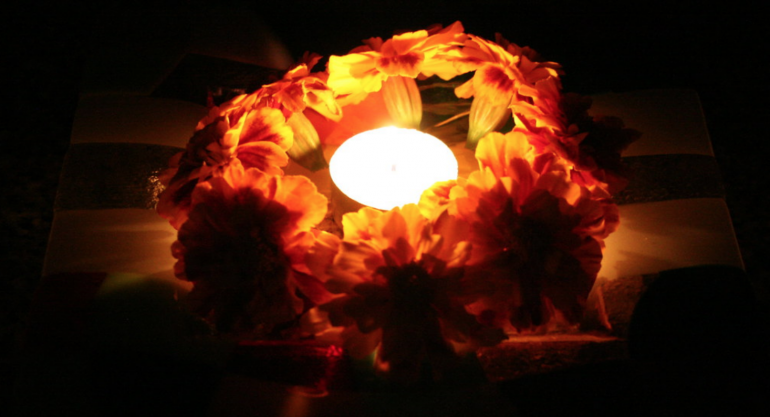 In Bangladesh and the Indian State of West Bengal, Hindus celebrate the Durga puja on October 15.
Father Patrick Gomes, secretary of Catholic Bishops' Commission for inter-religious and dialogue in Bangladesh, said that the Rajshahi diocese has put up greetings banners in towns and villages to greet Hindus in Bangladesh.  The church leaders and Christians visit Puja Mondo's and exchanged greetings.
"Bangladesh is a multireligious country and here, people of different faiths have been living in peace and harmony for decades. So, it is our moral duty to greet each other in creative ways on various religious festivals to intensify our inter-religious harmony," said Father Patrick.
He added, "We do the same during Muslim and Buddhist as we as Christian religious occasion."
Due to the coronavirus pandemic, the Durga Puja festival is different from other years.  There are restrictions for the celebrations to maintain health guidelines.
In his Pastoral letter "Fratelli Tutti," Pope Francis demonstrates that we all are brothers and sisters irrespective of cast, religion, and state of life.  
Advocate Khishor Rangan, general secretary of Metropolitan Sarbojonin Puja Committee, said, "Visitors and devotees coming to mandaps have to wear face masks. Elderly devotees without vaccination certificates will not be allowed at puja mandaps."
The Durga Puja is an annual Hindu festival in the Indian subcontinent that pays homage to the Hindu goddess Durga. The goddess Durga signifies the blessings of gods to fight the demon king Mahishasura.
As per Hindu scriptures, the festival epitomizes the victory of good over evil
It is particularly popular and traditionally celebrated in the Indian states of West Bengal, Assam, Odisha, Tripura and Bangladesh, the diaspora from this region, and the Mithilanchal regions of Bihar and Nepal.