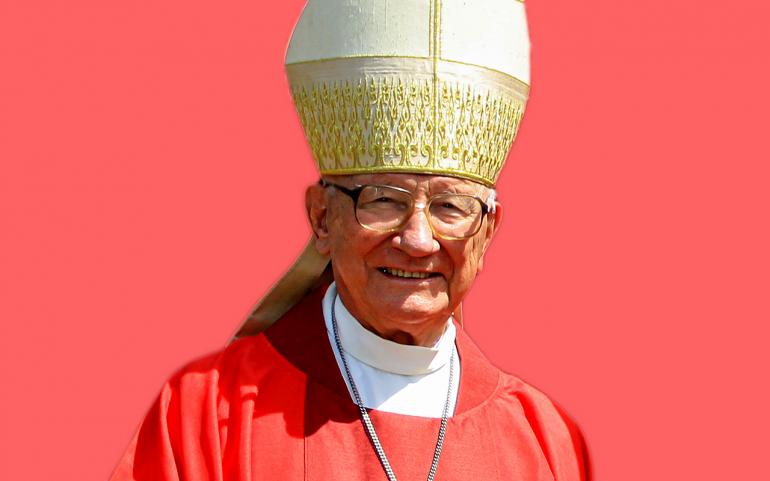 The former Catholic bishop of Cambodia, Yves Ramousse, tested positive of the new coronavirus disease and is now admitted in a hospital in France.
Six other priests belonging to the Paris Foreign Missions Society who were staying in a house for retired members of the clergy were also reported infected.
Bishop Olivier Schmitthaeusler, apostolic vicar of Phnom Penh, called for prayers for the health and safety of the bishop.
Bishop Ramousse was born on Feb. 23, 1928, in Sambadel, France. 
He joined the Parish Foreign Missions Society and made his studies at the Gregorian University in Rome and at the Catholic University in Paris. 
He was ordained priest on April 4, 1953. He arrived Cambodia on March 20, 1957, and later, on Feb. 24, 1963, was consecrated bishop and nominated apostolic vicar of Phnom Penh. 
On April 30, 1975, he was forced by the Khmer Rouge to leave Cambodia. He resigned his post in 1976 to be succeeded by Bishop Chhmar Sals, the first Cambodian bishop. 
On Feb. 6, 1983, after the death of Bishop Chhmar Salas during the Khmer rouge period, the Holy See assigned Bishop Ramousse in charge of all the Khmer Catholic living in different countries and of the whole Cambodia. 
On Dec. 21, 1992, he was appointed administrator of Battambang, the West part of Cambodia until 2000. He retired on April 14, 2001. 
n 2013, he left Cambodia for France where he stays at a house of retired priests. - Kagna Keo/RVA News