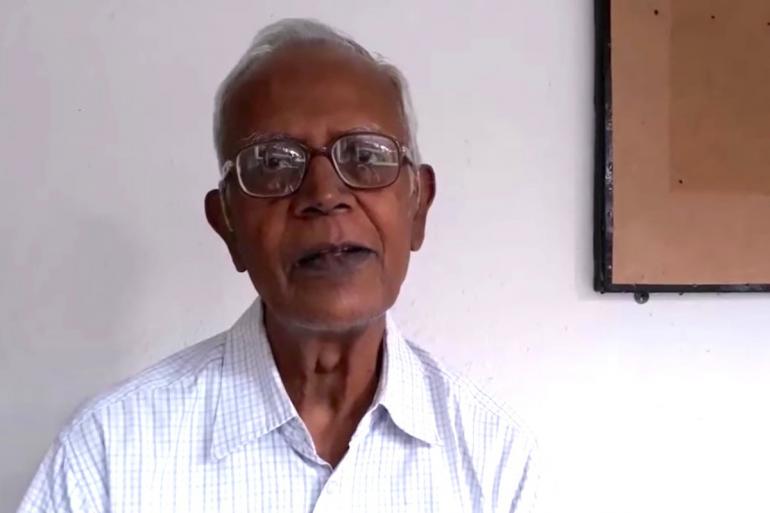 The health condition of detained Indian Jesuit priest Stan Swamy worsened on Wednesday, a day after was brought back to jail following a short visit to the hospital.
Friends and family members of the priest have earlier called for immediate medical care for the 84-year-old Jesuit after he developed symptoms of COVID-19 infection in the weekend.
In a message on Wednesday, Jesuit priest Cedric Prakash said Father Swamy is back in jail and "his condition is bad."
"Yesterday, he was taken to the JJ Hospital for some check up only but not admitted," said Father Prakash.
Friends and family members of Father Swamy earlier said that the priest's "health condition is getting worse" and he had "severe cold, fever, body pain and diarrhea."
Several groups have earlier called for the immediate release of the priest.
Shashi Tharoor, a member of parliament, said Father "has to be released on the basis of human consideration."
Jesuit priest Arockiasamy Santhanam, spokesperson for the National Lawyers Forum of Religious and Priests, called on authorities to transfer ailing prisoners from jail, especially Father Swamy, to a hospital. - Frank Krishner/RVA News