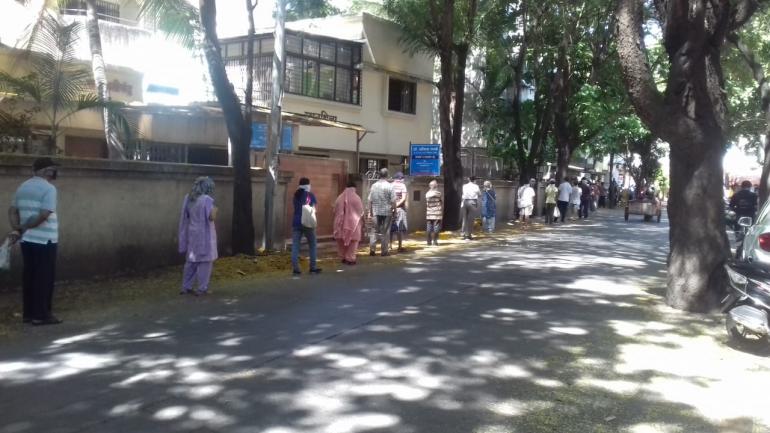 The Catholic Church in India has been very active in supporting government protocols as the country faces another wave of COVID-19 infections.
In the eastern state of Madhya Pradesh, Archbishop Leo Cornelio of Bhopal expressed his solidarity with Chief Minister Shivraj Singh Chauhan and joined in a 24-hour fast to create awareness about the pandemic.
With COVID-19 cases on the rise in the past week, churches across India have been taking steps to restrict the faithful from congregating for worship and exhorted them follow health protocols.
Archbishop Cornelio warned that the "impending attack" of the new wave of infections could be fatal for many.
"We need to ensure our safety by following government protocols when we move in public as it is essential to ensure that we do not become a carrier," said the prelate.
Archbishop Cornelio praised Chouhan for his special initiative to reach out to people.
Meanwhile, states across India are responding to the COVID-19 surge.
In Mumbai, following Maharashtra's partial lockdown, the Archdiocese of Bombay announced that all churches will be closed until April 30. 
The Archbishop of Bombay, Oswald Cardinal Gracias, issued guidelines for all sacraments, including baptism, confirmation, confession, marriage, and burial to be followed.
Baptisms will be held in small groups. The minister, the child, its parents and godparents may be present for the sacrament.
For marriages that cannot be postponed to a later date, the cardinal has directed that just the nuptial blessings be given without Mass. A maximum of 10 people may attend.
Maharashtra has a complete curfew on the weekends, marriages cannot take place without special permission from government authorities.
In Bangalore  (Bengaluru in Karnataka State), public religious services in churches, chapels, and institutions have been suspended until April 20. The churches and chapels will be kept open for private visits and adoration.
The priests may celebrate religious services in private with a few or no participation of the public. The maximum precautions and standard operating procedures have to be strictly followed.
For funerals, not more than 50 should be allowed. No funeral Masses are to be held in churches. Funeral services may take place in the cemeteries. - Frank Krishner