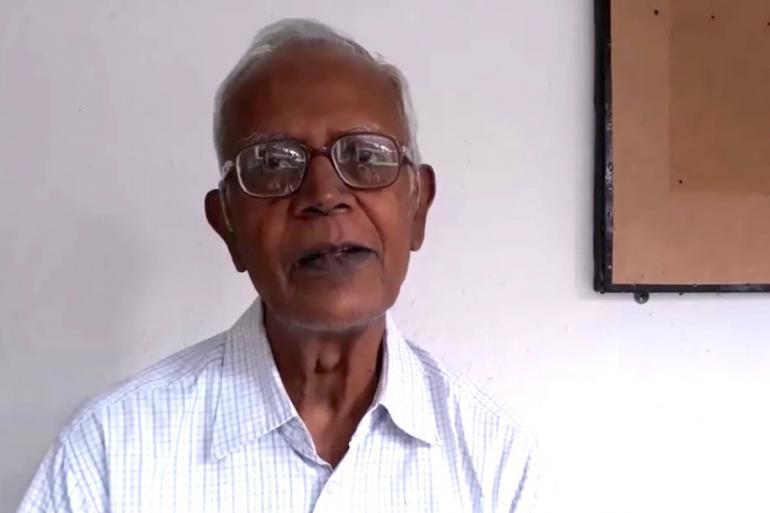 "I would rather suffer, possibly die very shortly if this were to go on," said Jesuit priest Stan Swamy.
The jailed social activist appealed before a division bench of the Bombay High court to grant him interim bail and allow him to go back to his home in Ranchi on Friday, May 21.
He interacted with the court via video conferencing. The 84-year-old priest has difficulty in hearing.
He told the court that his health has progressively deteriorated in the past eight months in prison. 
The priest asked the court to consider his situation.
When offered to be brought to hospital, the priest refused, saying he would prefer Taloja Prison's hospital ward.
"No, I would not want to. I have been there thrice. I know the set-up. I don't want to be hospitalized there," he said. 
"I would rather suffer, possibly die if this were to go on. I would prefer this, than be admitted at the JJ Hospital. It is a very difficult moment for me," added the priest.
Senior Counsel Mihir Desai assisted by advocate Mihir Joshi sought time to interact with Father Swamy personally to convince him for hospital admission before pressing for interim bail. - Frank Krishner/RVA News