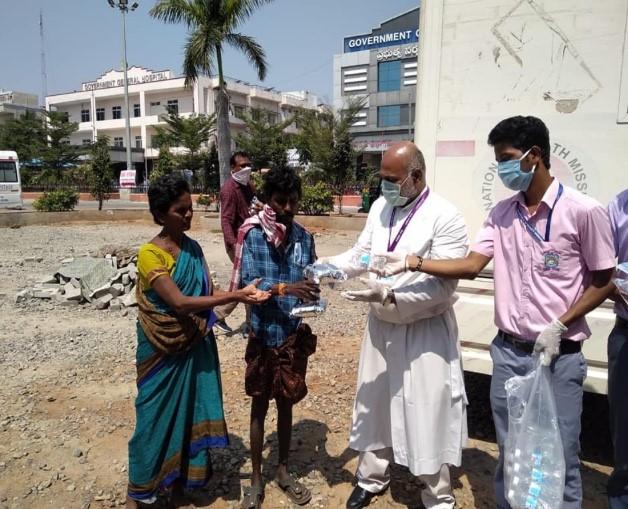 The Society of Jesus, better known as the Jesuits, marked a "day of remembrance" on June 25 to reflect on and pray for their confreres who died of the coronavirus disease.
"The ordeal we are going through is indicative of a deeper political, economic and social crisis," said Father Arturo Sosa, the superior general of the Jesuits, in a letter to the congregation.
In India, Jesuits accounted for the largest number of deaths among priests. The country has more than 4,000 Jesuits, the largest group in the world.
At least 158 Jesuits died of COVID-19 within a year starting June 2020, among them were 50 Indians and two Sri Lankans.
Father Sosa's letter was sent to all superiors of the congregation, inviting them to pray for those who had died, including staff and friends.
"This list is long, and it would be even longer if we added the names of all our relatives who have left us," said Father Sosa.
"We now know that this pandemic is far from over, and that we need to remain vigilant to prevent the spread of the virus to those around us," he added.
"We also know that this emergency calls for a thorough revision of our lifestyles and methods of development," said the priest.
The pandemic toll added to the already dwindling numbers of Jesuits around the world.
In 2018, the Society of Jesus had 15,842 members: 11,389 priests and 4,453 men in formation. This was 56 percent less than in 1965, a time when the Jesuits numbered 36,038.
In September 2019, before the pandemic hit the world, Father Sosa estimated that by 2034 the number would decrease to about 10,000 Jesuits, with a much younger average age and with a shift away from Europe into Latin America, Africa, and India. - Frank Krishner/RVA News