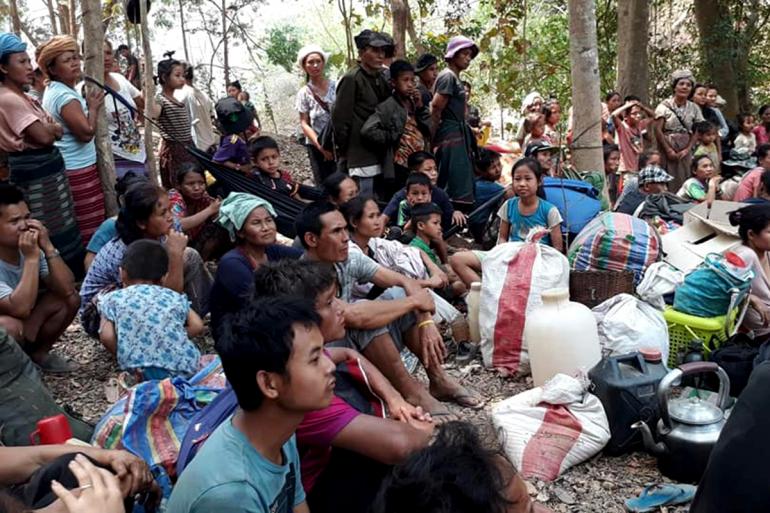 The ethnic minority Karen people of Myanmar have raised fears over the growing conflict and chaos in the country brought about by the February 1 military coup.
In recent weeks, the Karen National Union, which signed a ceasefire in 2012, has seen the first military air strikes on its forces in more than 20 years, sending thousands of refugees into Thailand. 
Fighting has also flared in the north between the army and ethnic Kachin insurgents.
Reports said that since March 27, the highway connecting the towns of Kamamaung and Hpa Pun in Karen State have been blocked, making it impossible for people to travel.
Prices of commodities in the area have also reportedly gone up, making it difficult for the poor, especially those in remote areas, to access food and basic necessities.
More than 20,000 people in Myanmar's Karen state have been forced to flee their homes as the military continued its air and ground attacks since late March.
According to the Free Burma Rangers, a humanitarian group that provides help to internally displaced people in the southeast nation, the newly displaced people are unable to tend their crops or take care of their animals.
The people are only "surviving on emergency rations they have hidden," said the group, warning that the situation will become a "greater crisis" if the people cannot plant their fields.
After seizing power in a February 1 coup, the military junta has failed to crush the nation-wide daily protests and a civil disobedience movement.
The army's latest air and ground offensive against the Karen people began on March 27 after the Karen National Liberation Army attacked a military camp, killing 10 soldiers. 
They were the first airstrikes in 20 years in Karen state, which has been relatively peaceful since a nationwide ceasefire agreement in October 2015.
According to Free Burma Rangers, the military announced a ceasefire with ethnic armed groups on April 1 but conducted multiple airstrikes in Papun district of Karen state on the same day.
"The situation now seems, from our perspective, to be an all-out war to the finish," said David Eubank, founder of Free Burma Rangers.
The Karen National Union and its military wing KNLA have historically been one of the biggest adversaries of the military and long resisted ceasefire agreements.  
The KNU started a rebellion in 1949, which waged for over 70 years until 2012, one of the world's longest-running insurgencies. - RVA News