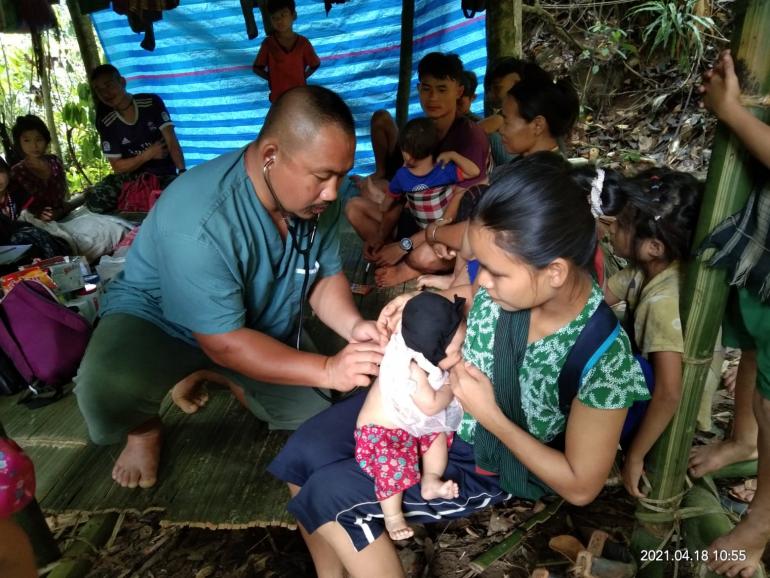 Karen people who fled their homes to escape from air strikes by Myanmar's military are reprtedly getting sick in the jungle.
Media reports said the people have no access to clean water and are sick.
"More than 200 people are suffering from diarrhea and the number of those sick people continue to increase daily," said Saw Doh Doh, a health care worker in Kaw Thoo Lay health and relief department. 
"It would be very good to have water sanitizers for the refugees who move from place to place. Treatment for the sickness is not enough. Prevention is really necessary," said Saw Doh Doh. 
He said that if clean water is not available, the spread of diarrhea will continue and might not be controlled.
 
Since the Karen National Liberation Army took control of a military camp in Thee Moo Htar on March 27, Myanmar's military began air strikes that reportedly hit civilian populations. - RVA News