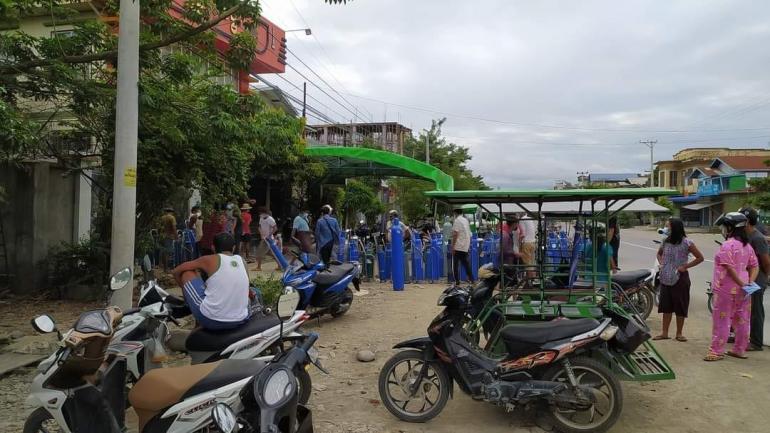 The Archdiocese of Mandalay has set up a new commission to address the needs of the people as the number of COVID-19 cases continue to rise in the country.
Archbishop Bishop Marco Tin Win created the "Air of Life" body to help COVID-19 patients have access to medicine, food, and the much-need oxygen tank.
The commission will be headed by Father Augustine Win Myint, head of the social development sector of the diocese, with the assistance of Fathers Paul That Khaing and Peter Than Naing Oo.
 
The new body will seek the help of donors  for the needs of COVID-19 patients.
Myanmar's health ministry reported a daily record of 2,318 new cases of COVID-19 on Sunday. There were also 35 deaths reported.
The rate of positive tests, at more than 22%, was also higher than during the previous peak in case numbers late last year, said a report from Reuters. - Peter KyiMg / RVA News