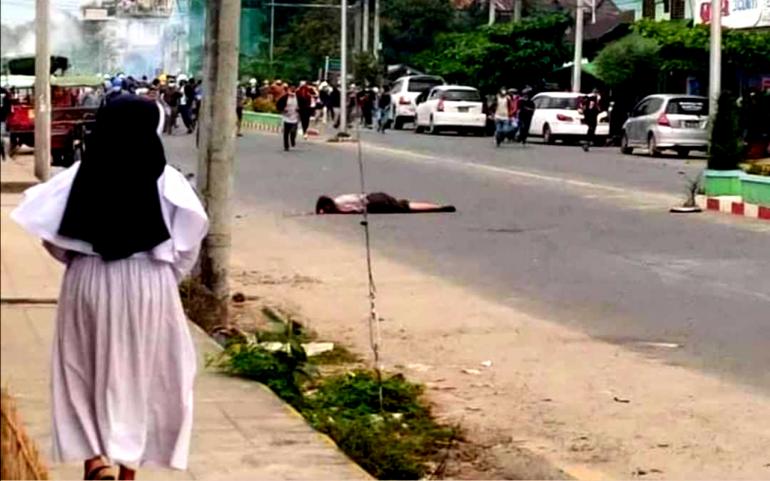 Violence erupted in Myanmar on Monday, March 8, after policemen and soldiers shot at protesters outside the Catholic cathedral in the city of MyitKyiNa in Myanmar.
Protesters were starting to gather for a protest march when armed policemen and soldiers dispersed the crowd with sticks. Shots were also heard and several people were later found wounded.
Catholic Bishop Francis Daw Tang of MyitKyiNa and religious nun Rose Lasang Nu Tawng tried to intervene and appealed to authorities to stop the shooting but to no avail.
Some people ran inside the cathedral to seek shelter. Priests and nuns were seen barricading the gates to the cathedral compound to prevent the soldiers and policemen from entering.
Media reports said two protesters were killed by gunshot wounds to the head.
Also on Monday, shops, factories and banks were closed in the main city Yangon as part of growing protests.
Photos posted on Facebook showed the bodies of two men lying on the street in the northern town of Myitkyina. 
Witnesses said they were taking part in a protest when police fired stun grenades and tear gas. Several people were then hit by gunfire from buildings nearby.
One witness, who said he helped move the bodies, told Reuters two people were shot in the head and died on the spot. Three people were injured. - RVA News