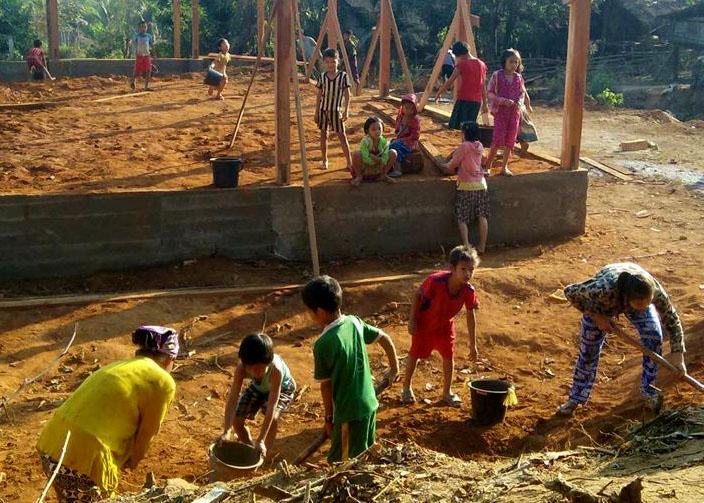 Soaring food prices has been affecting the most vulnerable people of Myanmar in the wake of the February 1 military coup in the country.
Protests and a civil disobedience campaign of strikes against the military have paralyzed the economy.
The UN's World Food Program this week reported that the political situation has seriously impacted supply chains and markets, resulting in the steep rise in food and fuel prices.
"These initial signs are troubling, especially for the most vulnerable people who were already living meal-to-meal," said Stephen Anderson, WFP country director.
"Coming on top of the COVID-19 pandemic, if these price trends continue, they will severely undermine the ability of the poorest and most vulnerable to put enough food on the family table," he added.
"These rising food and fuel prices are compounded by the near paralysis of the banking sector, slowdowns in remittances, and widespread limits on cash availability," Anderson said.
In a report posted on Vatican News, Anderson noted that even before the current political crisis, the pandemic had already resulted in the closure of many factories in the country, affecting many of the poorest who lost their jobs due to lockdowns.
"If the situation protracts, increasingly, the economic side of this crisis is going to be a very serious one," said Anderson.
Prior to the pandemic, six out of ten households could not afford a nutritious diet. Poverty rose further as a result of COVID-19, and by the second half of last year, four out of five households across Myanmar reported they had lost close to 50 percent of their income.
The UN Office for Coordination of Humanitarian Affairs had also expressed concern that the current political crisis was hitting the operations of humanitarian agencies in Myanmar. 
The shutting down of businesses and services, including banks, was affecting payments and cash withdrawal systems. 
In some areas, the price of essential commodities, such as food, construction materials and fuel, has reportedly increased.
Also, about one million people, hit by conflict and natural disasters, are in need of support and protection, including more than 350,000 displaced people. - RVA News