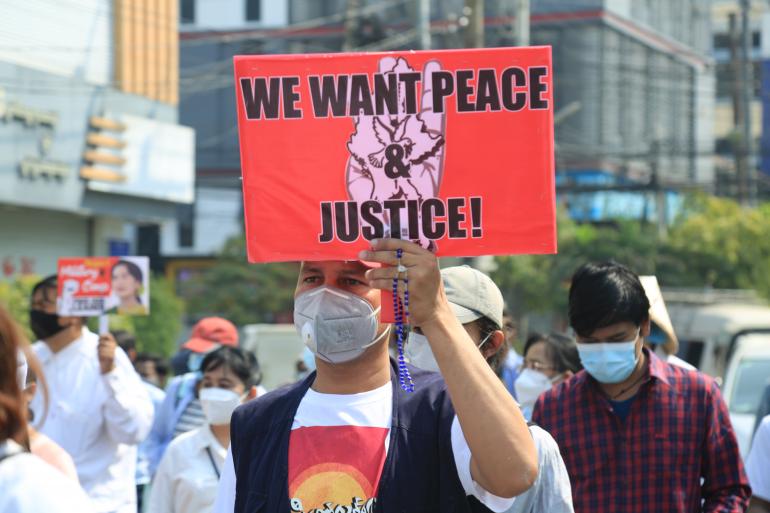 The Catholic Bishops of the United States have expressed their solidarity with the people of Myanmar in their call for "a return to democracy."
Bishop David J. Malloy of Rockford, chairman of the Committee on International Justice and Peace of the US bishops' conference, conveyed the sentiments of the American Church leaders in a message sent to the bishops of Myanmar.
The bishop cited that statement of Pope Francis who "condemned the coup and expressed his solidarity" with the people and called on the nation's leaders to work for the "common good."
"I echo the call by the Holy Father and the bishops of Myanmar on the need for dialogue as a way forward toward peace and reconciliation," said Bishop Malloy.
He said he has asked US government officials "to carefully consider the insights the local Church can offer towards achieving a just resolution to the current crisis."
On Monday, an alliance of influential worker unions in Myanmar has called for an extended nationwide strike aimed at causing the "full, extended shutdown" of the country's economy.
In a statement, nine labor organizations called on "all Myanmar people" to stop work in an effort to reverse the seizure of power by the military, which overthrew the civilian government on Feb. 1. - RVA News