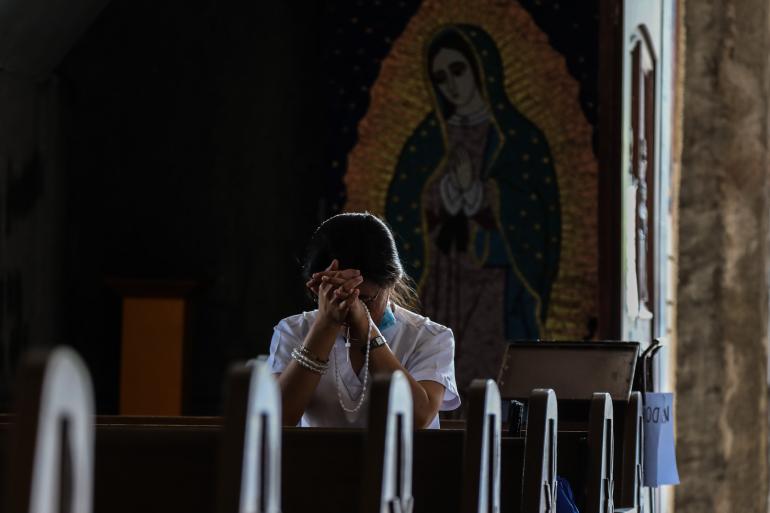 By Father Raymond Kyaw Aung
Dear brothers and sisters,
In today's Gospel reading, St. John the Evangelist said, "Ask and you will receive, and your joy will be complete."
This does not mean that we can ask God for anything that we want and expect Him to give whatever we ask.
We need to make a discernment first before we pray to God. We need to ask ourselves whether what we are going to ask is a "NEED" or a "WANT."
When we ask for what we really need and not just for what we want, then our prayers will be answered and our joy will be full. 
So, what do we really need?
What we really need is to live in union with God and to have the same desire with Him. 
Jesus said, "Father, if possible, take this cup away from me, not my will, but your will be done," (Lk 22:42). 
Jesus desired what God the Father desired. The will of God is always for us to be loving Christians who will proclaim His Kingdom of justice and peace wherever we are.
Let us hunger for more of God in our lives. In Him, we live lovingly and peacefully. In Him, we find our peace of mind.
"... and I do not tell you that I will ask the Father for you."
This can be confusing for us. Why did Jesus say that? Does it mean that He will not pray for His disciples, for us?
Actually, Jesus wanted his disciples to pray with confidence to God the Heavenly Father. God has great affection for each of them although they had their limitations and weaknesses. 
God took care of them and knew their needs.
"For the Father himself loves you, because you have loved me and have come to believe that I came from God."
Today, let us find our joy in Jesus' words. God the Father loves us so much because we love Jesus and have confidence that He originated from God. 
Those who love one another abide in God and God in them. Because God is love. This is who God is. God loves each one of us with mercy and compassion. 
He will never put us down but will provide us what we truly need to do His will and live our life with true delight.
"What do we really need so that we may desire what God desires today?"