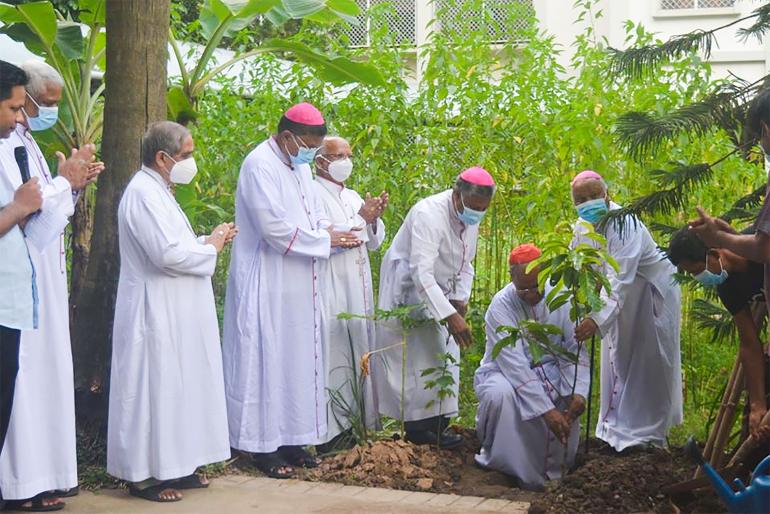 Catholic Church leaders in Bangladesh led a tree planting activity in Dhaka on Friday, August 14.
"Trees play a vital role in maintaining the balance of nature," said Cardinal D'Rozario, Archbishop of Dhaka.
He noted that due to population growth "forests and trees are slowly declining."
"As a result, various natural disasters are hitting the world. In such a situation, the conscious community is emphasizing on maintaining the natural balance," said the cardinal.
Bishop Gervas Rozario, vice president of the Bangladesh Catholic Bishops' Conference, inaugurated the "Four Lac Tree Planting Program" at Mohammadpur CBCB Center in Dhaka.
The event was attended by bishops of other dioceses as well as the leaders of Caritas in Bangladesh and in the region.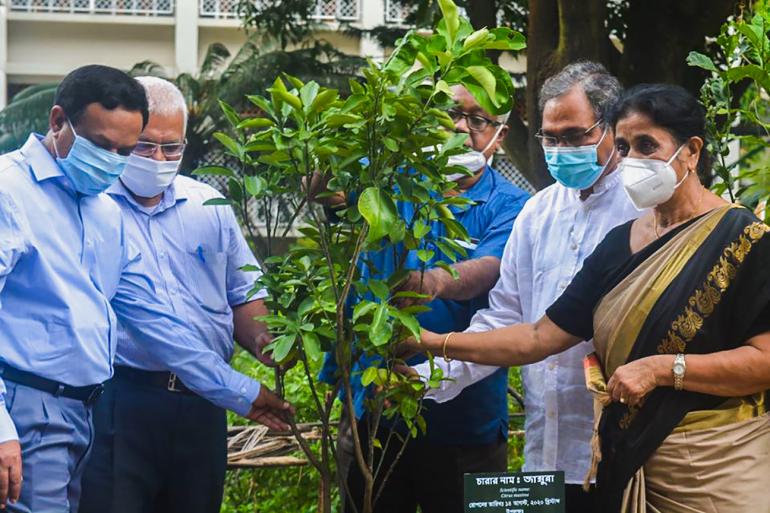 The program was launched to mark the Church's Laudato si' Anniversary Year, the centenary of the birth of Father of the Nation Bangabandhu Sheikh Mujibur Rahman, and the Golden Jubilee of Bangladesh's Independence.
All over Bangladesh, about 4 lac Catholics are expected to plant one fruit tree each, said the religious leaders.
"I am hopeful that by uniting with the global mullahs and the country, Bangladesh Catholic mullahs will be able to contribute at least a little bit to the natural balance and development of the country," said Cardinal D'Rozario. - Nikhil Gomes/ RVA News