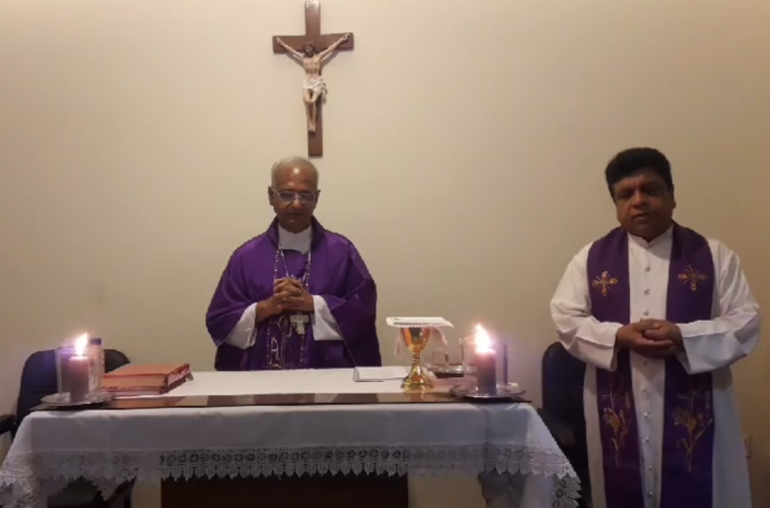 At least two dioceses in Bangladesh have already started holding online religious services for those who are unable to go to church amid the outbreak of the new coronavirus disease.
The Diocese of Rajshahi and the Archdiocese of Chittagong have been holding online Masses since Sunday, March 22.
Father Belisario Ciro Montoya of the Chandpukor Church of Rajshahi has invited the faithful to follow the Facebook page of the diocese for the celebration of Masses, the Way of the Cross, and the Adoration.
The priest said an online Mass is celebrated every morning while special prayers are recited for those affected by the dreaded disease around the world and in Bangladesh.
In the same diocese, the Christo Jyoti Pastoral Center is also offering on Facebook Live spiritual services for the faithful.
Meanwhile, the bishop of Chittagong will offer the Holy Mass every Sunday through The Chittagong Metropolitan Archdiocese Facebook page.
Several Catholics offered their gratitude for the online celebrations.
Steve Costa of the Chittagong Metropolitan Archdiocese thanked the bishop for the celebration, while Raju Gomez wrote that he followed the celebration in Dubai. - Father Nikhil Gomes