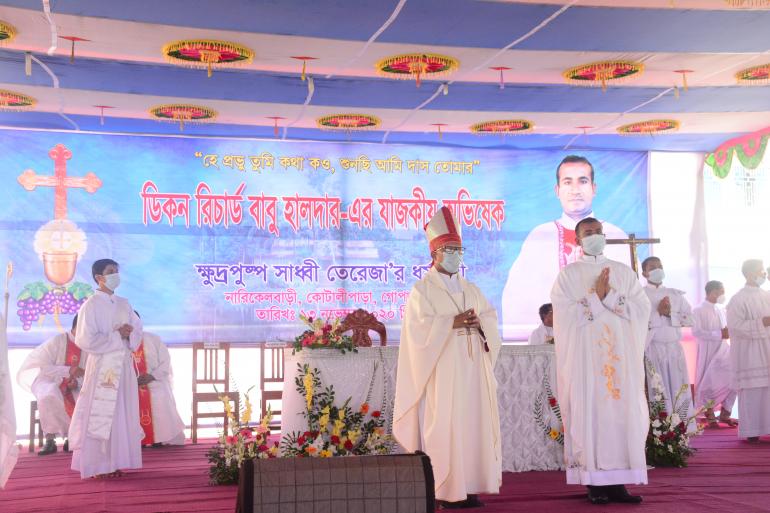 The new Diocese of Barishal in Bangladesh ordained its first diocesan Catholic priest on November 13.
Bishop Lawrence Subrato Howlader, CSC, of Barishal ordained deacon Richard Babu Halder from the village of Pakhor, Narikelbari parish in the district of Gopalgonj.
Due to pandemic restrictions, only the parents of the new priest, a few relatives, members of the clergy, and some nuns and parishioners were allowed to attend the ceremonies.
In his homily, Bishop Subrato said the new priest nourished and developed his faith with the help of his parents and relatives, "educated by his teachers and formators, and evaluated and allowed to the priesthood" by the Church.
"I expressed my gratitude and thanks to God and to each and every one," said the new priest. "I asked for prayers and support for my holy priestly ministry," he added.
The Barisal Catholic Diocese, which was created on Dec. 29, 2015, is the eight diocese in the country. 
The diocese has six parishes and two quasi parishes with a total Catholic population of 18,556. It has 13 diocesan priests, five CSC priests, five CSC brothers, and more than 50 sisters from different religious congregations. - Nikhil Gomes / RVA News