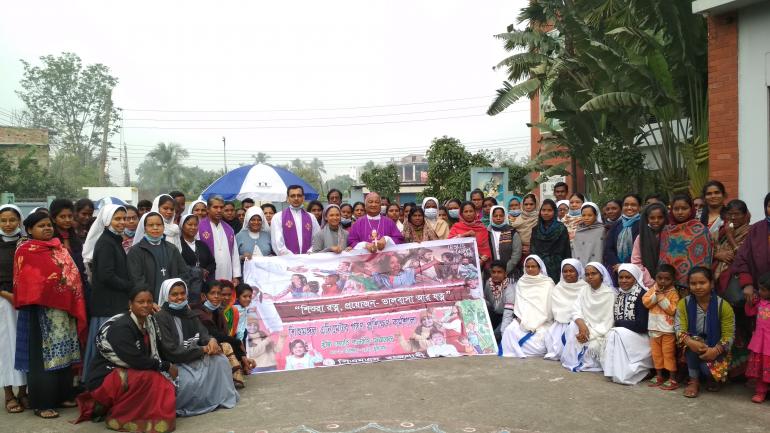 The Pontifical Mission Society in the Diocese of Rajshahi in Bangladesh held a formation program for child animators from December 10 to 13.
The activity, which carried the theme "Children are the Jewels, they need love and care," was attended by 87 animators from different parishes.
"Today's children's are tomorrow's future, so we need to take care of them by guiding them physically, morally, and spiritually," Father Rodon Hadima, director of the Pontifical Mission Society in Bangladesh.
Several resource persons handled the different sessions during the three-day activity.
"As Jesus shows his special love and care for the children, so now we have our responsibility to love them and to care for them because they are our future," said Father Probash Rozario, SJ.
The activity aimed form the new child animators in the local churches.
"Animators are the leaders, mothers and teachers. They should cooperate in the parishes and take care of the children to build up a better Church," said Bishop Gervas Rozario. - Nikhil Gomes / RVA News