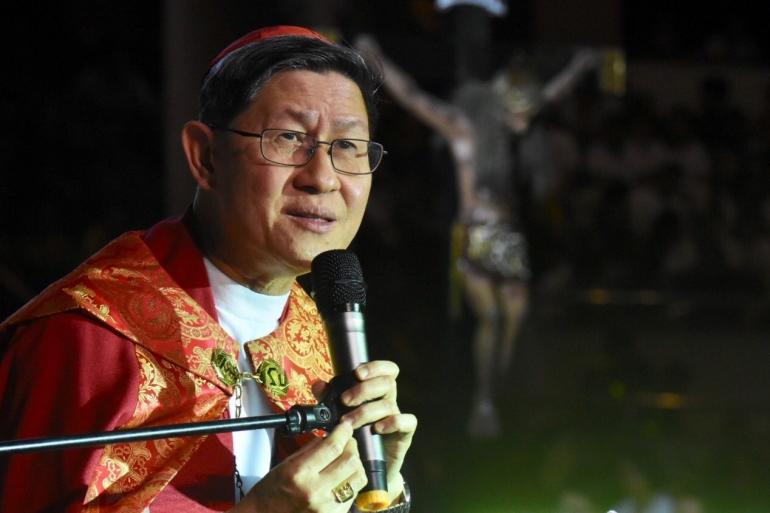 Filipino Cardinal Luis Antonio Tagle said his appointment as cardinal bishop of the Catholic Church was "unexpected."
"This is unexpected, but in faith and in trusting the Lord, the Holy Father, we said: yes," the cardinal said in a video message posted on Facebook.
"I know I'm not alone. You are with us in prayer, in communion and in service of the church," he added.
Cardinal Tagle expressed his gratitude to all those who sent their greetings of congratulations.
"I would like to thank you for your kind words and greetings," he said. "Thank you very much. We pray for you, too," he added.