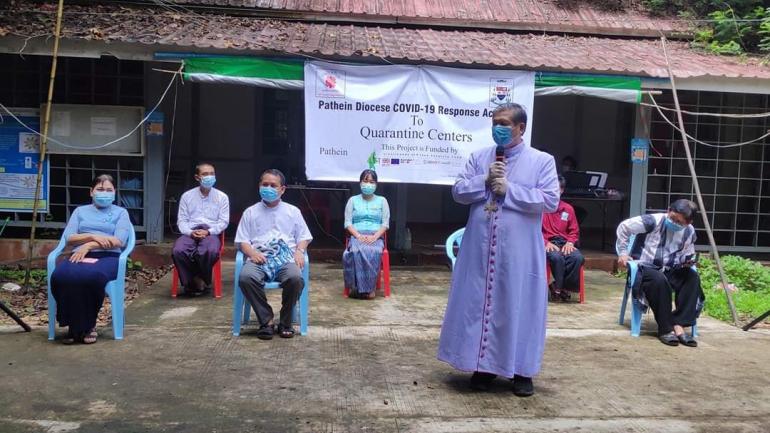 Bishop John Hsane Hgyi, Catholic bishop of Pathein, paid a visit to quarantine centers inside the Pathein University compound in Ayeyarwady Region in Myanmar on July 16.
"The reason why we come here is to give humanitarian help. I am very grateful to those who accepted our help and manage this program," said Bishop John.
The prelate visited the center through the invitation of Father Peter Myat Thura, director of Karuna Myanmar Social Service of Pathein.
Most of those in the center are people who came back from Thailand.
Bishop John lauded the people of Myanmar for being able to address issues brought about by the pandemic through their "goodwill."
The bishop said the "good attitude" of the people of Myanmar is a "promotion" of the country. "This is a time of opportunities," said the bishop.
"Now we come and donate some food and materials regardless of color, race, and religion," he said. 
He called on those in the center to also do their best when they get back to their homes after the quarantine period.