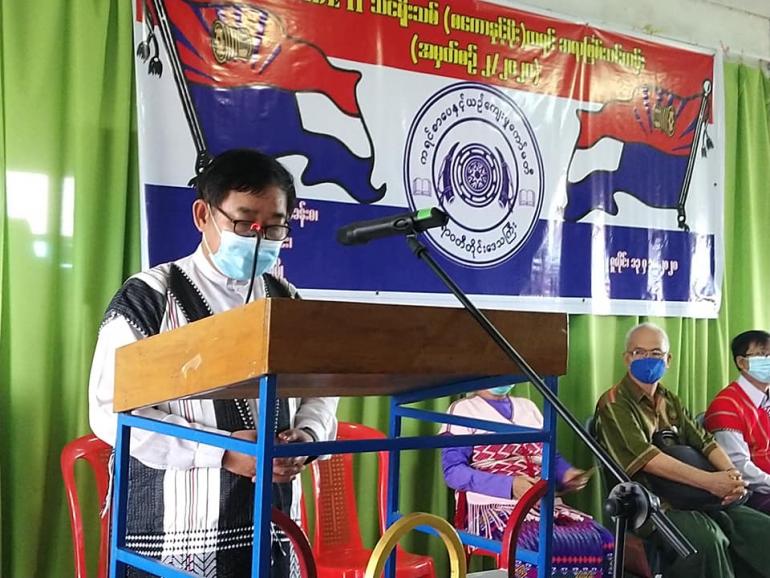 A Catholic priest working in the Diocese of Pathein in Myanmar urged teachers to work for the promotion of Karen literature in schools.
 
"Let us identify, preserve and promote Karen literature and culture, which we love and value … by working hard and speedily," said Father Henry Mahn Eikhlein.
The priest, who serves as chairman of the Karen Literature and Culture Committee in the region, was speaking during the opening ceremony of the Karen Teacher Training in Pathein on July 13.
Father Eikhlein noted that the new curriculum of "Karen literature and literacy mechanisms" are working in schools in the country's Ayeyarwady Region.
The Karen Teacher Training for Grade II was held at the Catholic Minor Seminary in Mayanchaung village in Pathein township.
The training workshop aims to address the lack of Karen teachers in government schools where Karen literature and culture were not taught for years.
In the new curriculum, government schools are required to have Karen teachers to teach Karen students about their own literature and culture.
The training workshop, which runs until July 18, is being facilitated by the Karen Literature and Culture Committee, which is composed of Karen Buddhists, Baptists, and Catholics in the Ayeyarwady Region.
There are 52 trainees who are attending the workshop, including 27 participants from Sgaw Karen and 25 from Pwo Karen. The trainers include four Sgaw and four Pwo resource persons.
The Constitution of Myanmar allows the teaching of ethnic literatures and cultures in government schools.
Karen people, both Sgaw and Pwo, are the second majority population in the Ayeyarwady Region, but most Karen Catholics in the area do not know how to read and write in their own language.
The Diocese of Pathein, through Father Eikhlein's work, is active in the Church's mission to promote and preserve the ethnic literatures and cultures in Ayeyarwady. - RVA News