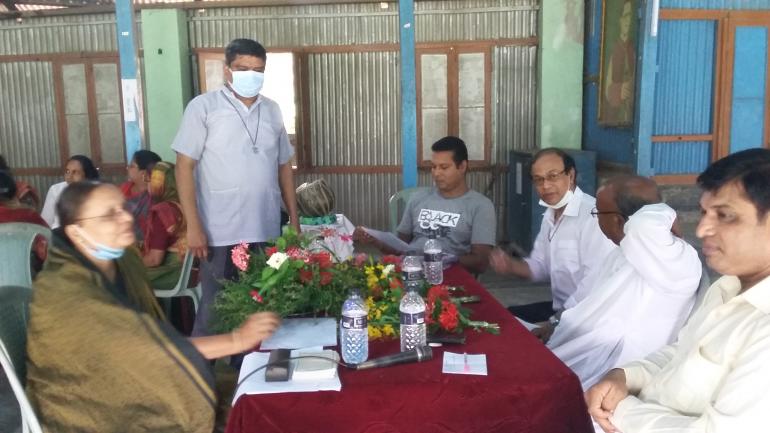 The Episcopal Commission for Justice and Peace of the Catholic Bishops' Conference of Bangladesh held a seminar last week on Pope Francis' latest encyclical titled "Fratelli tutti."
The faithful were urged to read, reflect, and put into action the teachings of the pontiff on social justice and peace.
The activity was held at the Our Lady of the Holy Rosary Church in Hashnabad under the Archdiocese of Dhaka.
At least 60 church leaders from different parish committees took part in the daylong seminar that carried the theme "Social Justice Issues reflecting the 'Fratelli Tutti': Ensuring fraternity and social relationship."
In his presentation, ECJP executive secretary, 
Father Liton Hubert Gomes, CSC, executive secretary of the justice and peace commission, pointed out the centerpiece of the encyclical, that is, the Parable of the Good Samaritan.
"Each day we have to decide whether to be Good Samaritans or indifferent bystanders," said the priest. 
"If we extend our gaze to the history of our own lives and that of the entire world, all of us are, or have been, like each of the characters in the parable," he added.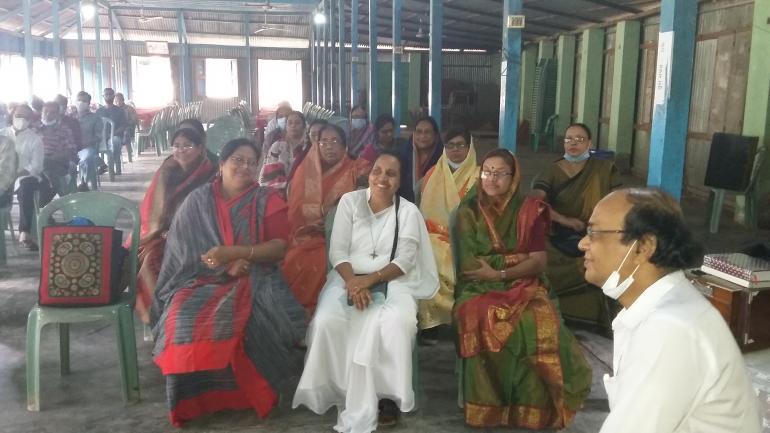 "All of us have in ourselves something of the wounded man, something of the robber, something of the passers-by, and something of the Good Samaritan."
"Which of these characters do we resemble? We need to acknowledge that we are constantly tempted to ignore others, especially the weak." 
"Let us admit that we have become accustomed to looking the other way, passing by, ignoring situations until they affect us directly."
Chayon Hubert Rebeiro, senior faculty member of Caritas, led in the analysis of key social injustice issues and how should it be addressed with creative concrete actions inspired by "Fratelli Tutti."
The participants later pledged to promote prayer, fraternity and dialogue among themselves to initiate collective concrete actions to ensure fraternity and social relationship. 
They also assembled action plans on prayer, education, family life, interfaith dialogue, financial crisis, social conflicts and civil cases and drug problems. 
Father Stanislaus Gomes, parish priest, made the final remarks and thanked the participants for sharing the good news of the new encyclical. – Nikhil Gomes/RVA News