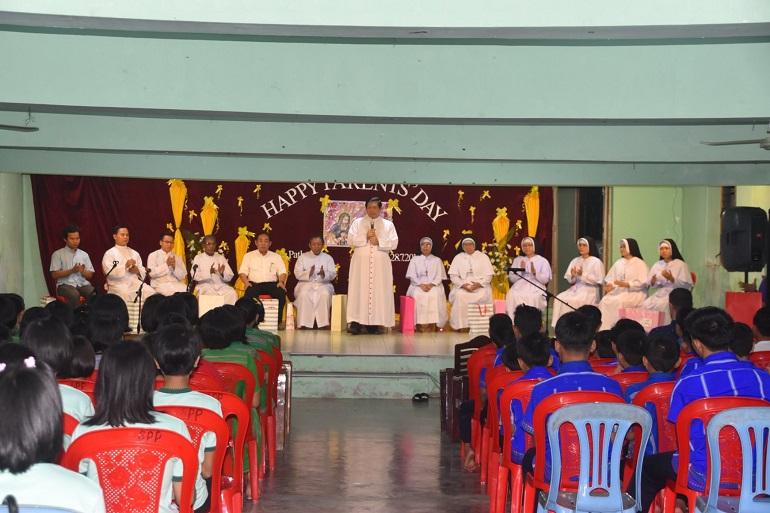 It has become a tradition for young Catholics in Myanmar to honor their parents every year during the feast of St. Joachim and St. Anne, the parents of Mary, on July 26.
Parishes would usually hold "Parents' Day" activities that include the celebration of the Holy Mass, the presentation of gifts, offering of songs and dances, among others.
Weeks before the occasion, young people would usually go from house to house to solicit gifts for the parents in the community.
Since the pandemic, however, there was no "Parents' Day" celebrations anymore. Instead, young Catholics use the social media to greet their parents during the day.
This year, some children posted music videos about their parents.
"I am very proud of being a Catholic for I learn to give respect and prioritize my parents," said Bi Bi Si.
"I will always celebrate Parents' Day in my heart," said Kywal Kywal Phyu, adding that he will forever be grateful to his parents.
"I am grateful to God for I can spend much time with my parents to take care of them at home," said Iacolyn James.
Parishes in the 16 dioceses across Myanmar have been holding Parents' Day celebrations since the 1950s with the theme "Honor your father and mother." - Raymond Kyaw Aung / RVA News