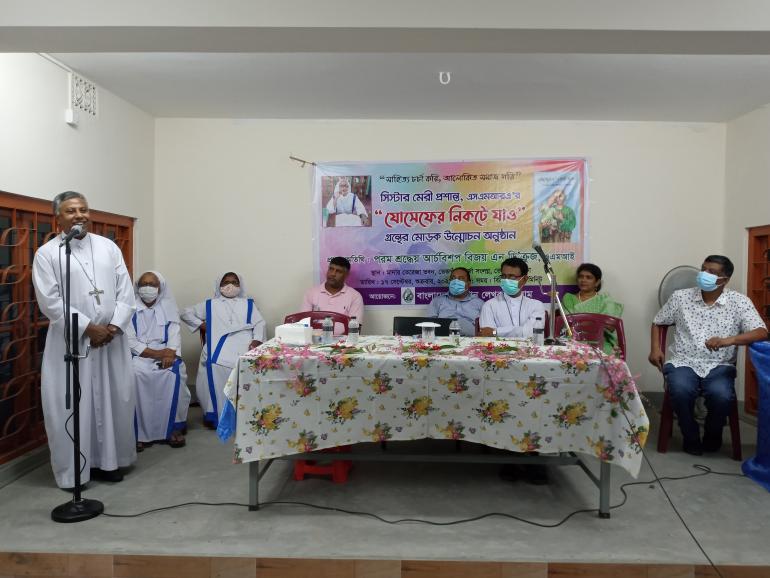 Sister Mary Proshanto of the Associates of Mary Queen of the Apostles, popularly known as SMRA, released the book "Go to Saint Joseph" on Sept. 17, 2021.
Archbishop Bejoy N. D'Cruze of Dhaka described the book as "timely" because Pope Francis declared 2021 as the "Year of Saint Joseph." 
The prelate expressed his gratitude to Sister Mary "for compiling, rewriting and publishing the book in our local language."
"I hope that in the Year of Saint Joseph, Christians will be able to read this book and learn about the many unknowns of Saint Joseph and embody his ideals in their lives," said Arcbhishop D'Cruze.
Sister Mary said the book is a compilation of the works of Saint Anna's Daughters and the Catholic Mission, Khari (DSA) in Kolkata. 
"I hope and believe that by reading this book, our faithful will know Saint Joseph's life, his work, and God's plan through him," said the nun.
The event that was held in Dhaka was organized by the Bangladesh Christian Writers Forum.
The book is available at Pratibeshi Publications in Dhaka. – Nikhil Gomez / RVA News