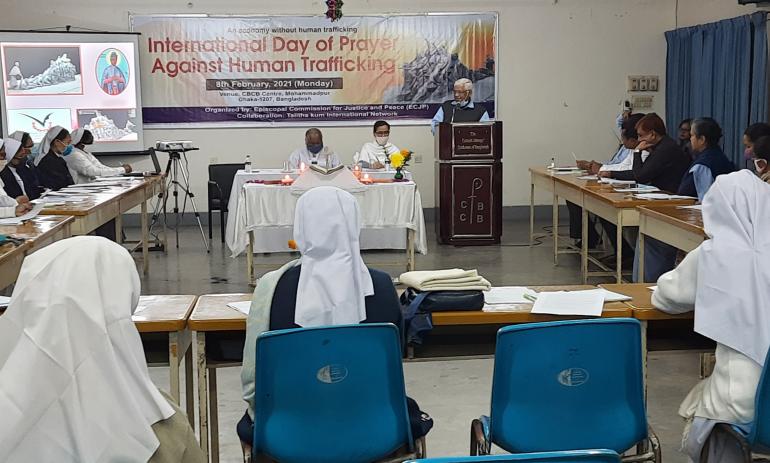 The Episcopal Commission for Justice and Peace of the bishops' conference of Bangladesh plans to partner with the Talitha Kum International Network to offer pastoral care to victims of human trafficking.
On February 8, Catholic Church leaders in the country joined in the observance of the International Day of Prayer and Awareness against Human Trafficking, which focused not only on prayers but on building awareness about the issue.
Bishop Gervas Rozario of Rajshahi, head of the justice and peace commission, urged the faithful during the occasion "to take a prophetic role" and reflect on the scripture and the words of Pope Francis who called for the protection and the promotion of the rights of victims of human trafficking.
"Many time we send them away, thinking we did a lot," said the prelate. "We can ask ourselves, 'Did we follow Our Father in Heaven?"
The Church leaders stressed the need for Pakistan to work closely with neighboring countries and other organizations working for the prevention of human trafficking. - Nikhil Gomez / RVA News