Bangladesh's Rajshahi diocese calls for 'responsible stewards' during pastoral assembly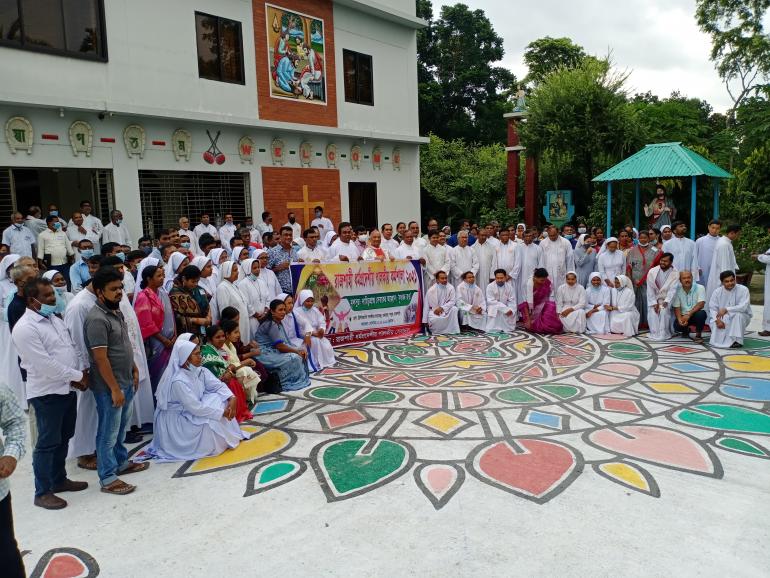 The Diocese of Rajshahi in Bangladesh called for "responsible stewards" during its 19th diocesan pastoral assembly on September 12 and 13.
"God gave us the responsibility to protect and take care of all the created beings, but we failed to be responsible because we are not grateful to Him," Bishop Gervas Rozario of Rajshahi reminded those who attended the gathering.
"If we could be thankful to Him, we would respect, love and protect the whole nature and created things for the future generation,'' said the prelate in his address.
The gathering this year, which was attended by 138 lay people, priests, and nuns, carried the theme "The Call of a Responsible Steward: Be Grateful."
Bishop Rozario invited everyone "to create a culture of being grateful" in the Church and in society.
During group discussions, the participants shared various views on how to carry out the diocese's pastoral plans in the vicariate and parish levels. 
Shulekha Gomes, one of the lay participants, said the "active participation" of those who attended the assembly was "noteworthy."
Father Bablu Corraya, who convened the meeting, expressed his gratitude to all the participants. - Nikhil Gomez / RVA News