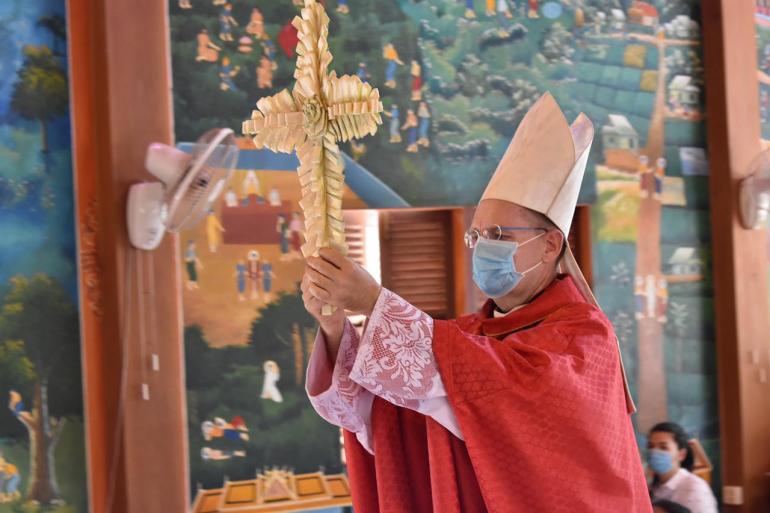 The Catholic Church in Cambodia celebrated Palm Sunday this year amid the coronavirus pandemic in silence as churches were empty due to strict health protocols.
"Do we also have as many ideas for changing the course of our weeping and suffering world?" said Bishop Olivier Schmitthaeusler, apostolic vicar of Phnom Penh.
"Will we not be judged by future generations for our silence in the face of so many wasted and broken lives?" he added.
The prelate noted how the world wasted money on weapons, clothing, war, violence, terrorism, deforestation, while disregarding health of body and of the environment. - RVA News