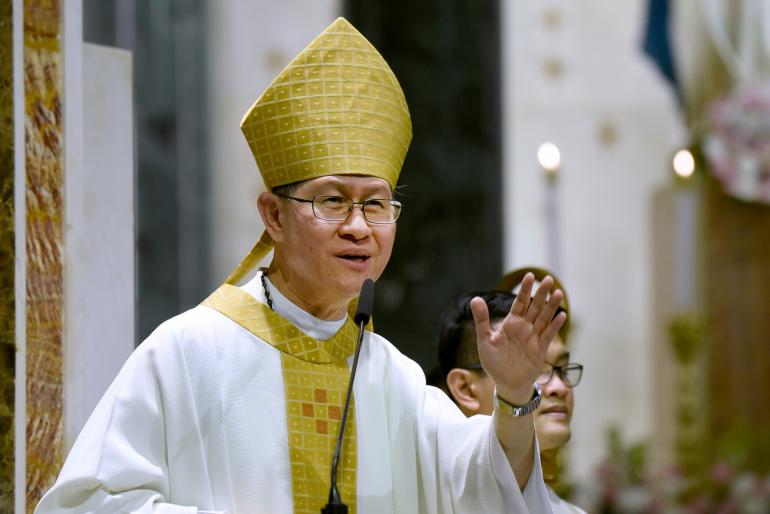 Cardinal Luis Antonio Tagle challenged church people and the laity to take their calling in Christ seriously.
Reflecting on the 500 Years of Christianity in the Philippines, the cardinal expressed hope that the milestone will lead to "a celebration that we are called" to make a difference for Jesus.
"And to our priests, the religious and laypeople, please take your formation seriously, please take your studies seriously," said Cardinal Tagle, who has been in Manila since early August for a vacation.
"Please take your mission seriously not only for the good of the Church in the Philippines but for our contribution to the universal Church because we have a contribution," he said.
The prefect of the Vatican's Congregation for the Evangelization of Peoples said that some people may not see or appreciate their contribution to the Church "but there really is."
The cardinal spoke at an online talk show "The Jesuit Hour" of the Jesuit Communications on Tuesday.
The cardinal shared that the papal Mass in the Vatican's St. Peter's Basilica last March 14 for the quincentennial celebration was supposed to be presided by him and not Pope Francis.
But when the pope found out that it was for the Filipino community in Rome, Cardinal Tagle said, "he took it."
He quoted the pope as saying: "I want to acknowledge especially the contributions of poor Filipinos and overseas Filipino workers in different parts of the world."
Cardinal Tagle is scheduled to return to Rome next week. - CBCP News