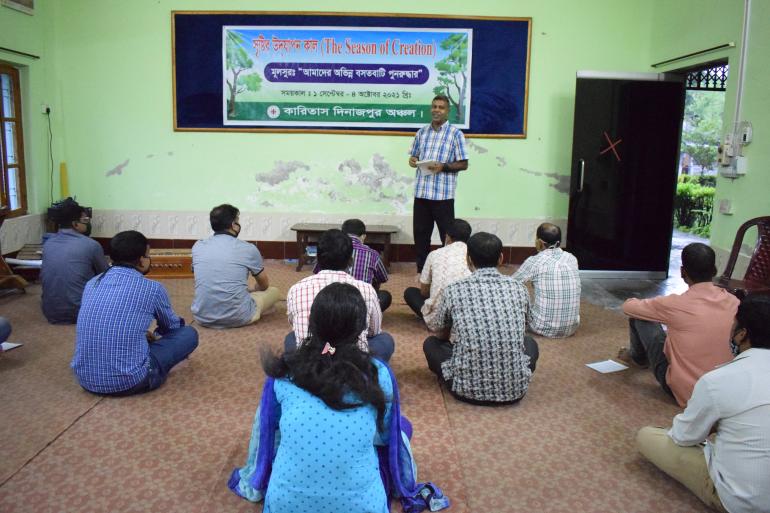 The social action arm of the Catholic Church in Bangladesh's Dinajpur region opened the observance of the "Season of Creation" with prayers on September 2.
The special prayer session carried the theme "Individual Commitment Doing More to Save Our Common Home. Aside from prayers and personal reflections, the staff members of Caritas also planted trees.
"God created nature and presented this to us as a precious gift, so we must take care of this gift," said Ronjon J.P. Rozario, regional director of Caritas Dinajpur.
"We have done much injustice to our common home. Now is the time to repair our home for us and for our next generation," he said.
Robi Mardy, a staff of Caritas, shared that "the present situation … shows us ways how we can restore Mother Earth."
"We can use natural gifts, use our wisdom. We can stop polluting the water, the air, and land by small efforts," he said,
Pope Francis has earlier urged the faithful to make efforts on behalf of the "Common home." - Nikhil Gomez / RVA News