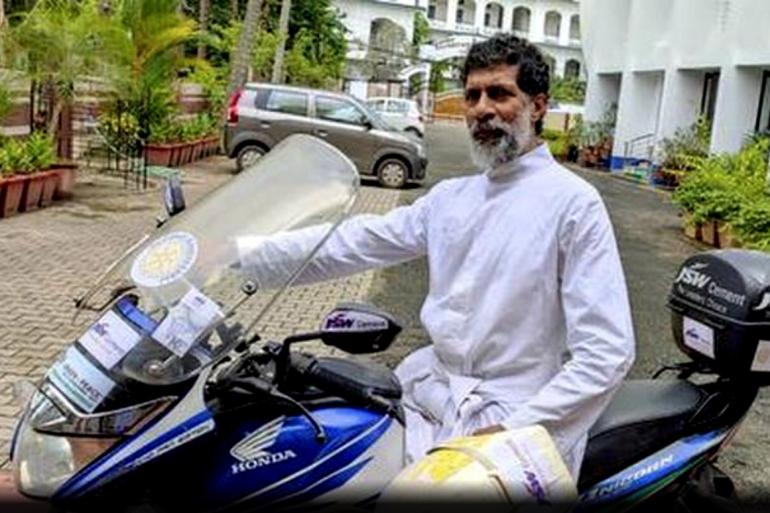 A Catholic priest in India is taking his motorbike for a cross-country ride to call attention to the environment staring Tuesday, August 10.
Father Prashanth Palakkappilly, a Carmelite missionary, will take a tour of India "to spread the message of peace and a sense of concern for the environment," said a report on The Hindu.
The priest, who used to be the school principal of the Sacred Heart College in Thevara in central Kochi in the Indian state of Kerala, is known to only ride a bicycle to travel short distances.
People in the area call him the "padiri" (priest) who rides a bicycle and who promotes organic agriculture, gardening, and promoting concern for nature.
Father Prashanth acquired four acres of paddy fields in Arayankavu, near Kochi, to establish a center for biodiversity where students are introduced to nature.
The 56-year old priest said he will use a motorbike in his "Trust-Green-Peace journey" this week "because it is lighter on the environment."
The journey took off from Thevara on Tuesday for Kottayam and will proceed to Kashmir and Kolkata, Kutch and Konkan in the next two months. - LiCAS.news