Catholic priests, Buddhist monks in Cambodia plant trees to mark day of prayer for environment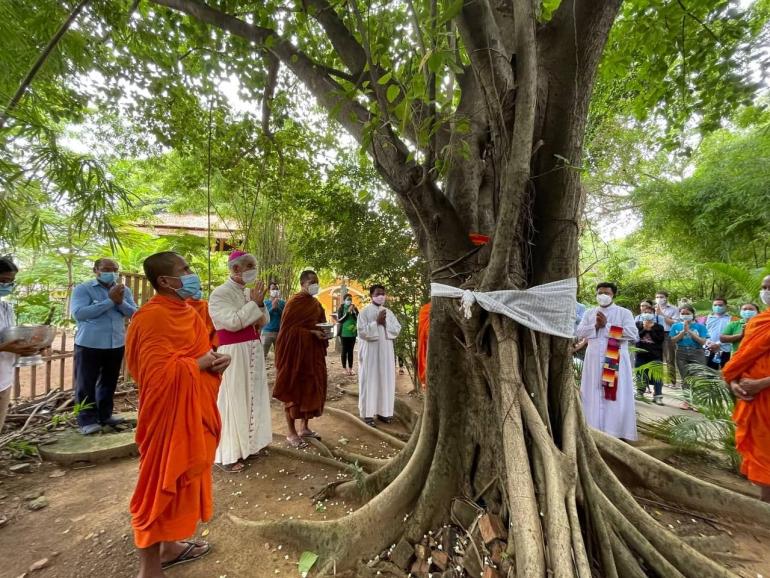 Catholic priests and Buddhist monks in Cambodia joined hands to plant and adorn trees to mark the "Day of Prayer for the Environment" on September 1.
The event was held in the Parish of Battambang in the northwest of the country, about 300 kilometers from the capital Phnom Penh.
"We are here today to celebrate in prayer and protect the environment," said Msgr. Enrique Figaredo, apostolic prefect of Battambang.
He said it was the fifth year already that Catholic priests and Buddhist monks, together with the people, came together to show care for the environment.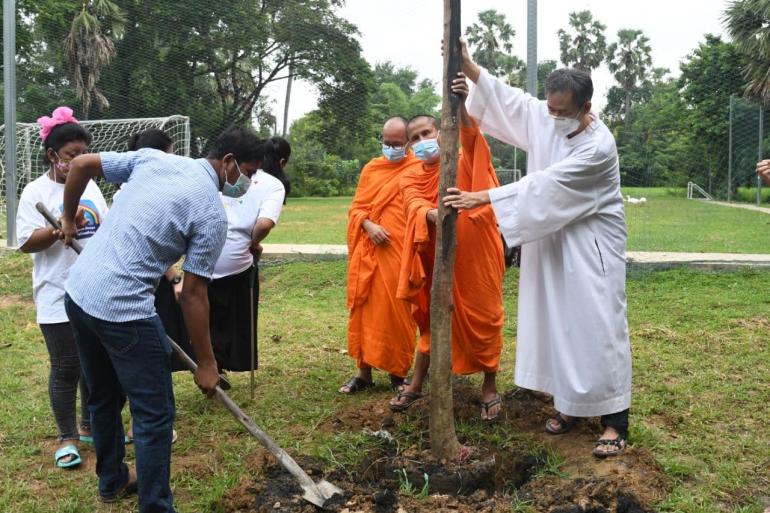 "We are happy to have Buddhist monks ... with us to plant trees and ordain Bodhi trees in our parish," said Msgr. Figaredo.
The Bodhi tree, also called Bo tree, is the tree under which the Buddha sat when he attained enlightenment (Bodhi) at Bodh Gaya in Bihar, India.
"Our activities today show that the trees need to be protected ... and we show that together we love and want to protect the environment and the trees," said the Catholic priest.
He said the activity is an encouraging "sign" that everyone can protect and care the environment "because this is a gift that we have received.
"We are in the middle of the environment, we love our life, so we must take care of the environment and love it," said Msgr. Figaredo.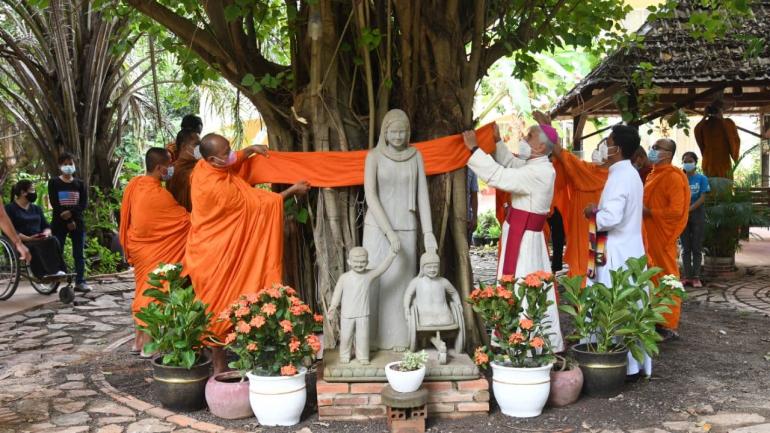 He said that "although we have different beliefs, different nationalities ... we are one human being, we have to work together for unity and solidarity."
The priest said working together for the environment is "an important part for building peace and love among us."
Every year, the Prefecture of Battambang also celebrates the Day for Inter-Religious Dialogues for the environment of September, the start of the Season of Creation of the Catholic Church. - Seng Mouy / RVA News