Catholic vicariate of Phnom Penh distributes food supplies in areas most affected by COVID-19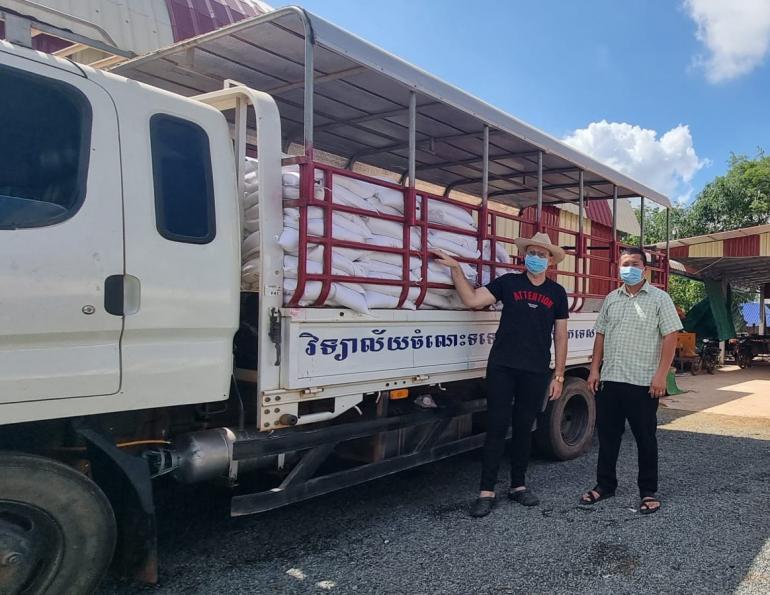 The Catholic Vicariate of Phnom Penh in Cambodia initiated the distribution of food supplies in areas most affected by the lockdown due to the prevailing coronavirus pandemic.
Bishop Olivier Schmitthaeusler of Phnom Penh led the implementation of an emergency support program for vulnerable people in areas under lockdown in Phnom Penh.
One of the church's strategies is to prepare lunch boxes for people in the so-called "red zone" that is under strict lockdown due to the number of COVID-19 positive cases.
The vicariate prepares 500 boxes of food daily for distribution in four areas in the city where people reported they did not receive support from the local emergency team. 
The lunch boxes, which contain two cans of fish and four packs of noodles, will be distributed daily from May 1 to 8.
The Cambodian government last month declared a lockdown in Phnom Penh and Takhmao in Kadal province to arrest the spread of the coronavirus disease.
The Catholic community in Phnom Penh has already served about 1,000 families since the lockdown while Caritas Cambodia was able to distribute 2,800 food packs from April 14-28.
As of April 30, there were 761 new cases of COVID-19 in Cambodia. A total of 13,402 people have already been infected, 5,152 recovered while 93 died. - Ly Sovanna / RVA News