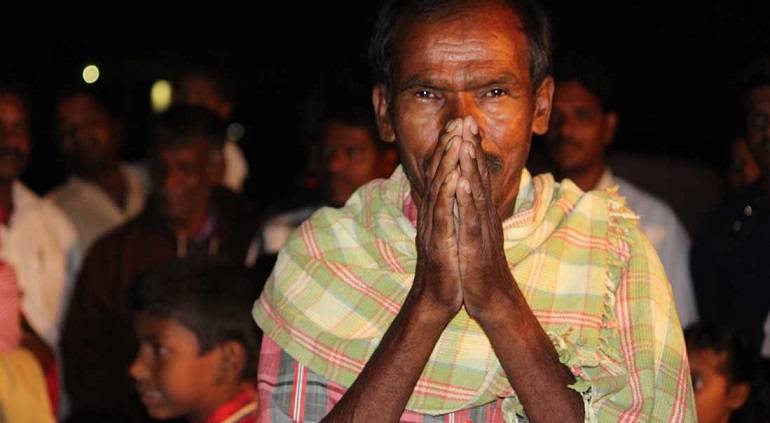 The Catholic Church in India will be holding an online "National Prayer Service for the Health of the World" on Saturday, August 7.
The hour-long online service will be broadcast from several locations and will be streamed on television channels and various internet platforms across the country starting 8:30 p.m local time.
The prayer service will incorporate hymns, prayers, and supplications from the tombs of St. Thomas, St. Francis Xavier, and Saint Teresa of Calcutta.
There will also be broadcasts from Marian Basilicas in Bandra (in Mumbai), Sardhana (in Meerut), Hyderabad, Shivajinagar (in Bangalore), and Vailankanni.
In a letter released earlier, the Catholic Bishops' Conference of India proposed the national prayer service as the country faces "a very tough time."
The bishops noted that "many of us are facing seriously challenging situations on account of the ongoing COVID-19 pandemic."
"Those who had lost their dear ones to the pandemic had to resign themselves to having a dismal funeral rite accorded to their beloved," noted the Church leaders.
Part of the service will be prayers for the departed souls, expressions of solidarity with the grieving families and communities, and prayers for the health of the world.
The bishops urged all Catholic bodies, dioceses, religious houses, movements to refrain from organizing any event from 8:30 to 9:30 p.m. on Saturday.
The multi-lingual service will begin with an opening hymn from the Mount Mary Basilica in Bandra, followed by an introduction from St. Mary's Basilica in Bangalore.
The opening prayer will be beamed from the tomb of St. Thomas in Chennai while the Gospel will be read from Bangalore, and the homily delivered by Cardinal Oswald Gracias from the Holy Name Cathedral in Mumbai.
The prayer of the faithful, in seven different Indian Languages will come from the Basilica of Our lady of Graces in Uttar Pradesh. 
The "Prayer for Delivery from the Coronavirus" will come from the Marian basilica in Hyderabad, followed by a litany of supplications and prayer for the departed souls  from the tomb of Saint Teresa of Kolkata.
The Consecration of the Church in India will be beamed from Sacred Heart Cathedral New Delhi, and the exposition of the Blessed Sacrament from the tomb of St. Francis Xavier in Goa.
The concluding hymn will come from the Marian Basilica of Vailankanni in Tamil Nadu. - Frank Krishner / RVA News