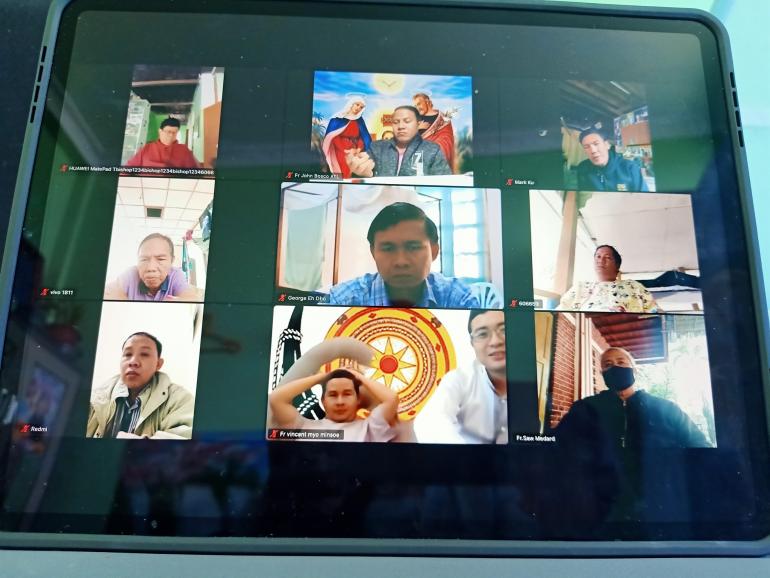 Members of the clergy in the Diocese of Pathein in Myanmar attended an online seminar on health care on September 4.
Father Henry Eikhlein, diocesan administrator, said the activity was part of the ongoing formation program for the clergy in the diocese.
"We took advantage of this to keep our clergy updated with lifelong learning," said the priest.
The seminar was conducted by Doctor Nant Thin Thiri Mon.
Father Jimmy Sa Ei Taw, who was earlier infected by COVID-19, said the doctor's presentation was "easy to understand."
"I think the presentation is quite complete," said the priest, adding that the talk "provides us with reliable and factual information."
He expressed hope that people in the rural areas can also listen to talks about health and the global health crisis.
The Diocese of Pathein has been badly hit by the pandemic in August, losing its bishop, three priests, three men and two women religious, a catechist, and over 20 of its lay people. - Raymond Kyaw Aung / RVA News