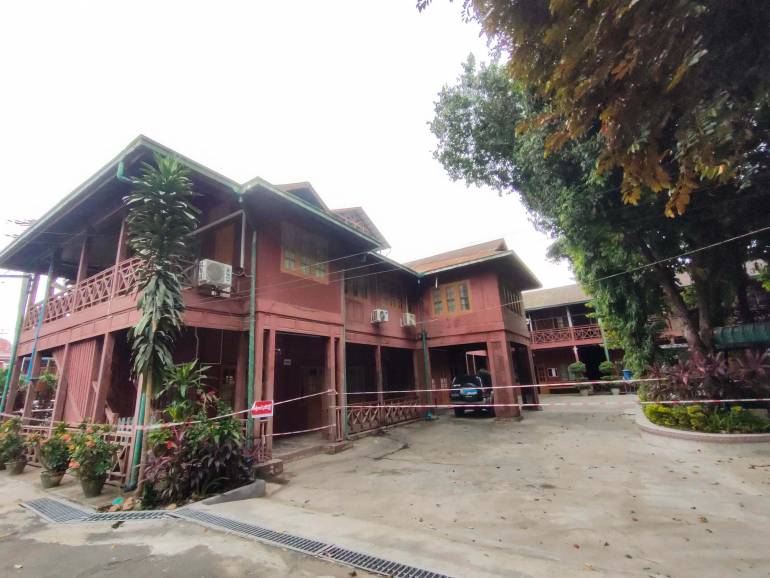 Six priests are infected with Covid-19 out of eighteen residing at the priest's center in Myanmar's Myitkyina diocese. The clergy house is temporally lockdown from the last week of October 2021.
The other residents at the center are also showing covid related symptoms. The clergy center houses eighteen priests, two religious brothers and kitchen staff.
Father Robert La Wawm, the bursar of Myitkyina Diocese, ordered the temporary lockdown to prevent the further spread of covid. Father Robert tied red ribbons around the house compound as a caution for the outsiders.
Father Robert said that there is no support from the government. This is the second time lockdown due to Covid-19 infection in the priest's center of Myitkyina Diocese.
He continued that the infected priests are asked to have self-quarantine in their room in the priests center. Food, medicine and other essentials are provided by a private clinic run by the diocese.
Father Patrick Hkawng Rae and Father Peter Zang Yaw Phung, RVA Kachin Jinghpaw and LISU language services coordinators are infected. The priests join others in a period of quarantine.
"I am recovering but still weak and coughing," said Father Peter Zang Yaw Phung, who tested positive a few days ago.
"I feel something change in my body. Since this morning, I have been coughing and sneezing. But when I took a Covid-19 Test, it shows negative," said a Francis Xavier brother.
Father Paul Lasang La, who is old and weak in health, was asked to have special care in public government hospital due to covid complications.
Bishop emeritus Francis Daw Tang asked the faithful to pray for the priests of the diocese and especially those infected by Covid-19 during his recent Live Mass.
Cardinal Charles Bo, the present administrator of the Myitkyina diocese, encouraged the priests to take care of their health.
In Myanmar, from 3 January 2020 to 2 November 2021, there have been 500,950 confirmed cases of COVID-19 with 18,714 deaths, reported to World Health Organization.  As of 22 October 2021, a total of 18,089,109 vaccine doses have been administered.