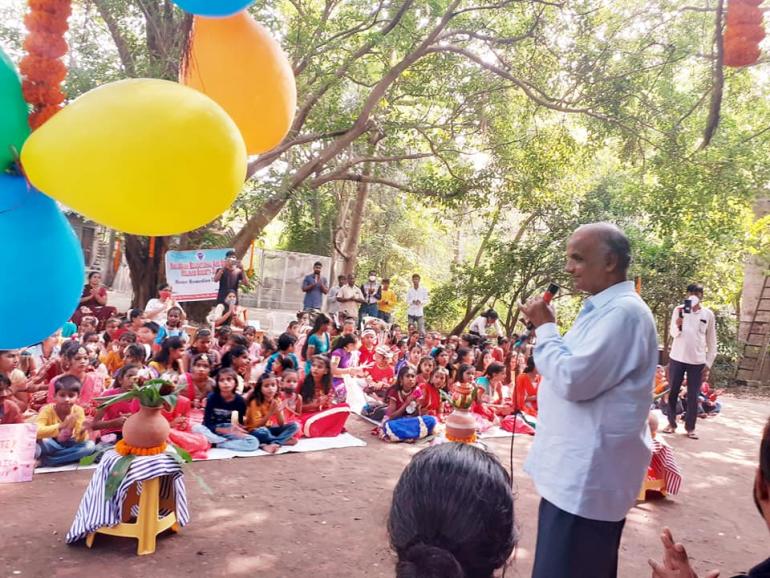 On Sunday, October 11, some 300 children from urban slum non-formal centres celebrated the international day of the girl child at 'Taru Mitra Ashram,' a Jesuit -run biodiversity centre in Patna, Bihar.
It was the first 'unlock' initiative after the second wave of covid-19 subsided, organized by the religious congregation of the Assumption Sisters, based in the state capital.
The Assumption Sisters congregation (Religious of the Assumption) came to Bihar in October 1987. The nuns mark 34 years of their presence in one of the least developed states in India.
"We are eight sisters, in two houses in Patna Archdiocese, one in Harnaut and the other in Patna," says Sister Veena, RA. She heads the social work initiative "Navjivan Educational and Social Welfare Society, Digha"[NESWD].
"It's just amazing what the four sisters have done in two years of the covid-19," says Manish Kumar, a vegetable vendor whose family was one of the more than 2,000 recipients of food relief distributed by the nuns in the first wave of the pandemic.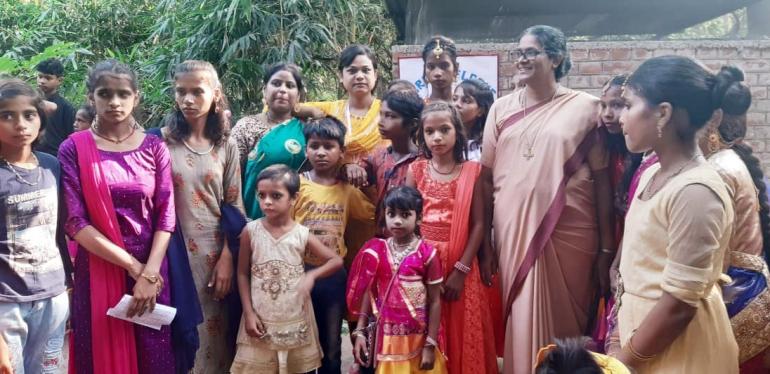 During the first wave of the pandemic, and throughout the more severe second wave, the focus of the congregation was on the poorest families affected by covid-19 and on those single women, widows, physically handicapped and elderly people in low-income areas, many of whom faced starvation due to the sudden unemployment or the loss of the earning member of the family.
"We work in the areas of transformative education, health care, and pastoral care," says Sister Vimala RA, the superior of the Patna house.
"From April onwards, besides the material relief and three oxygen cylinders that we distributed with the support of donor agencies, we also helped parishioners with psycho-spiritual help and counselling as part of a counselling network organized by the Church."
The sisters distributed Holy Communion to families during the period when church services were disallowed by government order.
Networking with government agencies, private doctors and clinics, other Christian churches and groups is one of the strengths of the NESWD.
"We are blessed to have a good team of social workers and the youth volunteers from the different slums who are our strength among the people. Our non-formal education centres, which function in urban slums, empower the poorest of the poor. Schools were shut in Bihar for months on end. Transformative education helps children stay in school and not drop out to join the child labour force," says Sister Veena.
She also points to the fact that people are still suffering from the effects of lockdown trauma. Many youngsters and women suffered the impact of increased domestic violence. Even now, there is an air of uncertainty, and almost half the daily wagers are still struggling for employment.