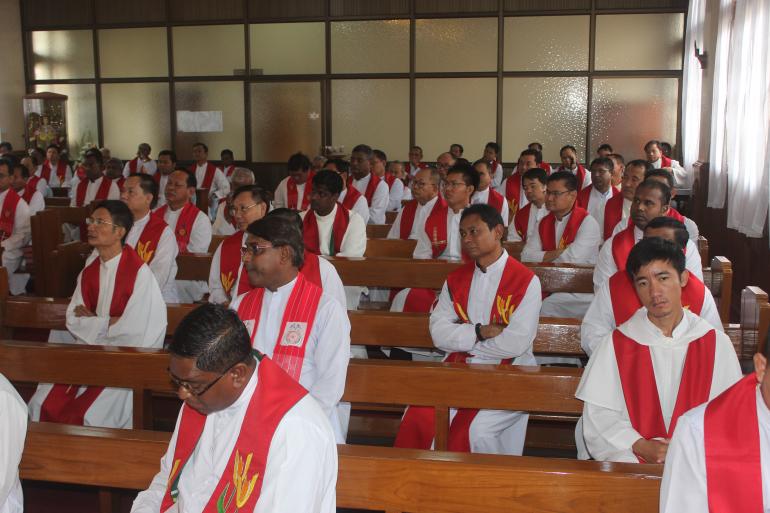 Members of the clergy of the Archdiocese of Yangon in Myanmar are holding their annual retreat this week from September 21 to 24.
Due to the health crisis brought about by the coronavirus pandemic, the priests are divided into groups and are given their respective venues.
The priests in the clergy house in Yangon will have their retreat at the diocesan center compound while 11 priests will have theirs at the bishops' conference compound.
St Peter and St Paul church will host 10 priests while seven priests will be at the St Francis of Assisi church.
Four priests of the Thingangyun and South Dagon parishes be have the retreat together while those in St James Dawbon, St Anthony, Kyautan, Thonegwa, St Augustine, St Mary's Cathedral parishes have their annual retreat in their own parish churches.
The priest in Hlain Thaya will join the Salesian retreat.
Several speakers, including Cardinal Charles Maung Bo of Yangon, are expected to talk to the priests. - Saw Hubert / RVA News