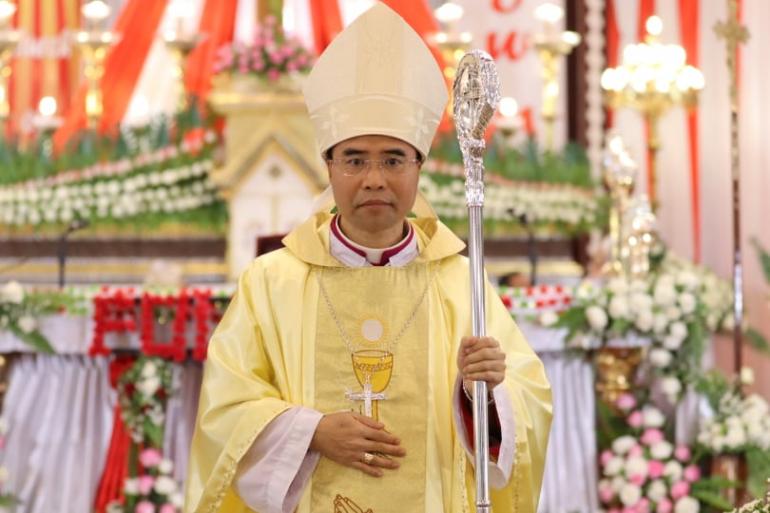 The new auxiliary bishop of the Archdiocese of Yangon in Myanmar, Noel Saw Naw Aye, was ordained on Sunday, February 14.
The episcopal ordination took place at the St. Mary's Cathedral in Yangon with Cardinal Charles Bo of Yangon consecrating Bishop Aye.
 
In his message, the new bishop thanked the Holy Father for the appointment, saying he is not more holy nor more clever than his fellow priests.
He said he relies on God's help to carry out the apostolic duties entrusted to him, that is, to teach and to sanctify the people of God.
Bishop Aye also thanked Cardinal Bo for his guidance and support. He also thanked his fellow priests for their support.
The new bishop was ordained priest on March 18, 1995, at St. Mary's Cathedral, Yangon, with 13 other candidates to the priesthood. 
Out of the 14 priests, two have been consecrated as bishop, including Bishop John Saw Yaw Han. - Saw Hubert / RVA News