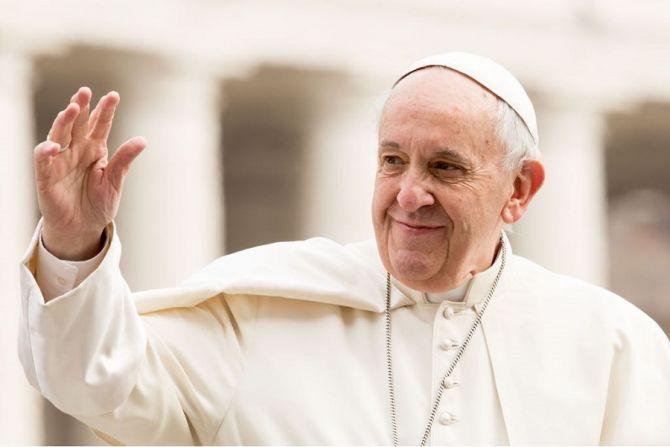 Philippine Catholic Church leaders called on the faithful to pray for the speedy recovery of Pope Francis who underwent a scheduled surgery for colon diverticulitis on Sunday, July 4.
"On behalf of the Catholic Bishops' Conference of the Philippines, I enjoin everyone to pray to the Lord and beg for our Blessed Mother's intercession for the speedy recovery of Pope Francis," read a statement signed by Archbishop Romulo Valles of Davao, president of the bishops' conference.
"We remember his beautiful and very inspiring Apostolic Visit to our country in 2015. We continue to feel his love for the Filipino people," said the prelate.
He urged the Filipino faithful to "show our love and affection for him" by praying together for the complete recovery of the pontiff.
The Vatican on Monday announced that Pope Francis is alert, breathing without assistance, and in a good overall condition following the surgery.
The 84-year-old pope is expected to stay in hospital for seven days barring any complications, Vatican spokesman Matteo Bruni said in a statement.
The pope underwent a left hemicolectomy, a procedure in which one side of the colon is removed, Bruni said. It was the first time the Vatican had disclosed the specific nature of the surgery. - LiCAS.news