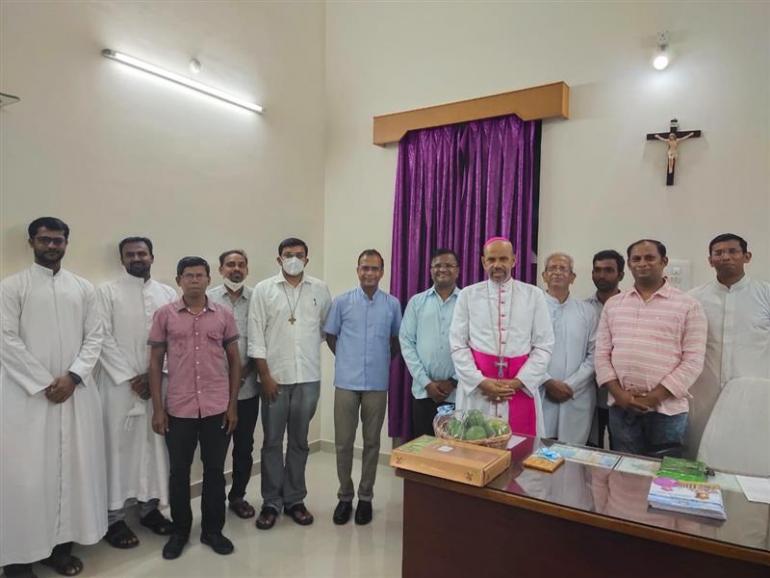 Youth animators of the Salesian Province of Tiruchy in India's Tamil Nadu state organized a training workshop on digital media for youth animators on August 21.
"Today, digital media is where most youngsters hang out. Hence, it is no more an option but a necessity for Salesian youth animators to be there," read a press release from the congregation 
It said Don Bosco roamed the streets because youngsters were there. "He learnt magic because that pulled the attention of the young of his time. He learnt various trades to equip them," it added. 
The training workshop, which was held at the congregation's communication center at DB Alaihal Media in Manikandam, Tamil Nadu, focused on the effective use of technology for communication.
Every Salesian is a "media power," read the press release, adding that the Salesian Province of Tiruchy is making all efforts to use technology to reach out to the youth.
Bishop Arulselvam Rayappan of Salem, known as the "voice of Catholics in Tamil Nadu" on YouTube, urged the Salesians in his diocese to be harbingers of new media.
 
He asked the missionaries to encourage young people to use media for evangelization and catechesis. - Frank Krishner / RVA News