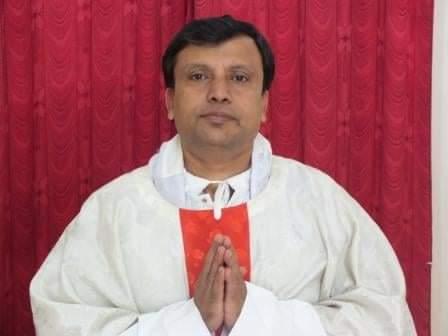 Pope Francis named Father Deepak Valerian Tauro, rector of St Albert's College in Ranchi, as auxiliary bishop of the Archdiocese of Delhi.
The 54-year old bishop-elect is a priest of the Diocese of Muzaffarpur in Bihar, eastern India. He was born on Aug. 2, 1967, in Chikmagalur in the southern Indian state of Karnataka.
Father Tauro joined the minor seminary at Muzaffarpur in Bihar State and studied Philosophy at Morning Star College in Kolkata. 
He completed his Theology studies at St. Albert's College in Ranchi and was ordained priest on May 10, 1996, for the Diocese of Muzaffarpur.
Father Tauro has a Masters degree in Spirituality and Counseling from Dharmaram Vidya Kshetram in Bengaluru, the capital of Karnataka state.
He was assistant parish priest in Samastipur in 1996 and later in Bettiah. In 1999, he was appointed rector of the Minor Seminary in Muzaffarpur, a post he held thrice: 1999-2002; 2005-2007; and 2010-2011.
He served as secretary to the bishop for three years from 2007 and later worked as director of the Diocesan Youth Forum and regional secretary of the Conference of Diocesan Priests of India.
He was professor and spiritual director at Ranchi's St. Albert's College from 2011 to 2015. 
Since 2012, he served as secretary of Bihar, Jharkhand, and Andaman's Bishops Council, and since 2015, rector of St. Albert's College in Ranchi.
The Archdiocese of Delhi has about a hundred thousand faithful in over 61 parishes. They are served by 132 diocesan priests, 157 religious priests, and 413 women religious. - Frank Krishner / RVA News