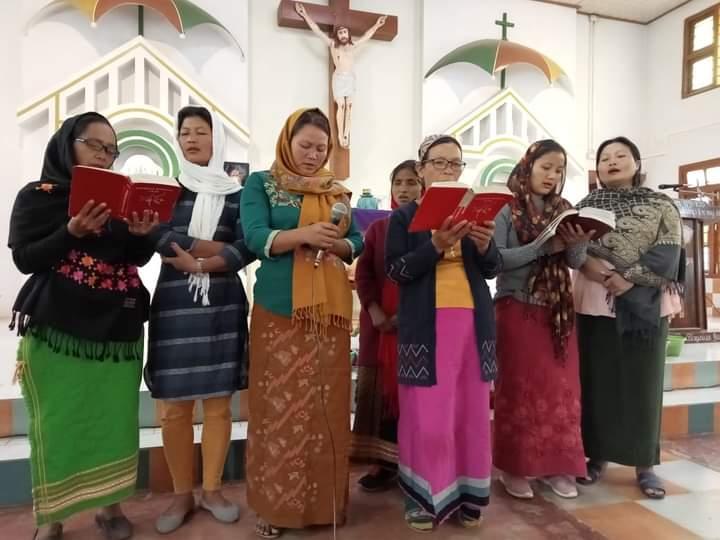 Parishioners of St. Mary's Parish in India marked International Women's Day with a modest celebration to honor women on March 7. 
The celebration carried the theme "Women in leadership achieving an equal future in a COVID-19 world." 
During the celebration of the Holy Mass, Father Athanasius Mung spoke of the story of Naaman's slave girl who was able to convince her master to seek the help of prophet Elisha to be healed.
"That's woman power," said the priest, citing the story to prove that even a little girl has power in an influential family such as that of Naaman. 
The Mass was followed by a program led by the Women's Society in the parish.
Mary Neihneng, consultant of St. Mary's Parish Women Society, spoke on the role of women in shaping the Church, family, husband, children, and neighbours.
The women then shared song and refreshments and had their photo taken. - RVA News