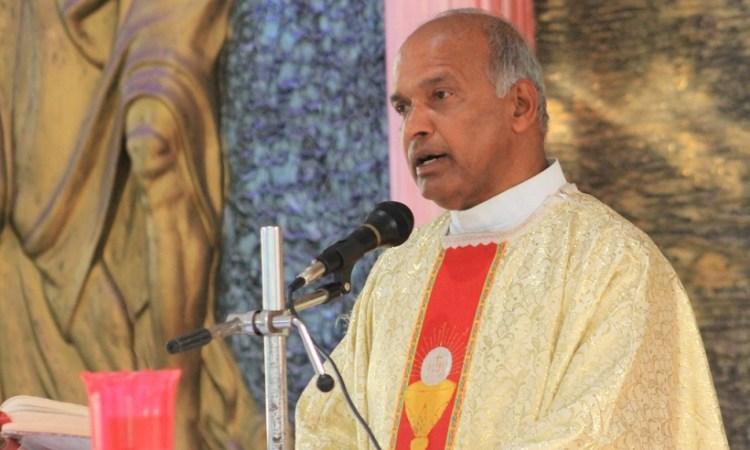 The Vincentian Congregation, a south Indian religious congregation started in Kerala State in 1904, has elected Father John Kandathinkara as its new superior general during the general chapter in Edappally, Kochi, on April 14, 2021.
Father John Kandanthinkara, who is the rector of the De Paul Mission in Tissa, Miao Diocese, will succeed Father Sebastian Thundathikunnel as the new head of the congregation. 
The congregation has a total of 564 priests and 197 professed members.
The Vincentian Congregation is modeled on the rules of St. Vincent De Paul and the Congregation of Mission that was established in 1625. It works in 19 states across India and serves in 15 countries around the world, including Australia, Germany, Italy, New Zealand, and the United States.
Father Kandanthinkara was born on Nov. 25, 1954, and was ordained a priest on April 9, 1984. He  has a doctorate in Pastoral Counseling from Loyola University, Baltimore in the United States. He has served as a professor and spiritual director at the De Paul Institute of Religion and Philosophy in Bangalore and as rector of St. Ephrem's Theological College in Satna. He also served as provincial superior of Delhi, one the three provinces of the Vincentian Congregation in India.
"Father John is a humble and able leader. With his academic excellence in pastoral counseling and with his years of working in a humble mission in Arunachal Pradesh, I am sure he is the right person to lead the VC's across the world. I wish God's blessing upon him and his congregation," said Bishop George Pallipparambil of Miao Diocese.
Preaching the Word of God as its main charism, the congregation has 51 Retreat Centers across the world, including one of India's most famous centers, the Divine Retreat Centre in Muringoor, Kerala. The congregation also runs two retreat centers in Arunachal, Assam and Manipur states in Northeast India.
The Vincentian Generalate is located in De Paul Nagar, Edappally, Kochi, Kerala. - Frank Krishner/RVA News