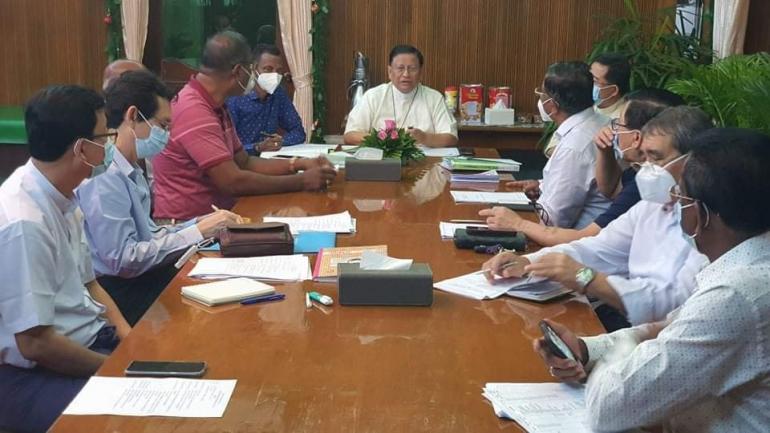 Church leaders in Myanmar are preparing for an online celebration of the National Marian Pilgrimage in Nyaunglebin, Myanmar, in February.
Members of the Pilgrimage Committee, including Cardinal Charles Maung Bo of Yangon, Bishop John Saw Yaw Han, and Monsignor Noel Saw Naw Aye, met on Dec. 28, 2020, to finalize the plan for the celebration. 
The committee will announce the details of the celebration, including the offering of Mass intentions, by this month.
The church leaders encouraged the faithful to pray and contribute for the success of the celebration, which is celebrated every year during in February to mark the Marian apparition in Lourdes, France.
The pandemic, however, is hampering preparations for the celebration, thus the decision to go online for more devotees to participate.
In the past, pilgrims usually flock to the Church of Our Lady of Lourdes in Nyaunglebin, Pegu Division, about 70 miles north of Yangon, every year in February. - Saw Hubert / RVA News